Aussie Dave Grubnic takes third NHRA win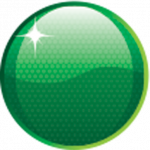 Ex-patriate Australian Top Fuel ace, David Grubnic has taken out his third NHRA career victory and his first since 2006 at the Dollar General Summernationals at Topeka, edging out Spencer Massey in the Final.
Whilst it's been six years between victory drinks for the Australian, the win represents the second time he has won at Topeka, winning his first event there in 2005.
The Australian journeyman – now based in Montana in the USA – spoke openly about his career being full of peaks and troughs, along with praising the Connie Kalitta-led team.
"My whole career has been ups and downs, but you have to go through these troughs to appreciate the peaks," Grubnic said. "Today is one of those peaks. My first win came here in 2005, and it's great to do it here again. Why we have success here in particular is beyond me, but we'll take it where we can get it.
"It's all about my crew guys, Conrad [team owner/tuner Connie Kalitta], and all the people who support Kalitta Motorsports. I'd be lying if I said going a long time without winning didn't affect me. Seeing the win light in the final is like driving through a brick wall. You see all the bricks disappear and then you just start smiling."
To get to the Final he had to get past some tough competition, eliminating Bob Vandergriff Jr., last start winner Steve Torrence, and Brandon Bernstein. But getting around Massey was without doubt the biggest scalp of all. Grubnic tore down the strip in3.893 at 513.49kph (319.07mph) while Massey's machine trailed with a 3.910 at 498.87kph (309.98mph).
Massey – by virtue of his runner up placing moves into the NHRA Full Throttle Top Fuel Points lead, whilst Grubnic positions himself for a run at the Championship top 10 Countdown, advancing to eighth.
Earlier in the weekend, Morgan Lucas ignited the Topeka crowd with the third fastest run in NHRA history in his opening round matchup. His time – 3.745 at 528.22kph (328.22mph) set the Top Fuel set alight, his incremental time to the one-eighth mile marker was the quickest ever recorded.
FUNNY CAR
Jack Beckman showed the good form his team displayed at the last event with Ron Capps' victory was no flash in the pan, defeating Capps in the Funny Car final and again edging out the John Force Racing juggernaut.
"So much has transpired since Las Vegas," said Beckman. "We switched cars, we switched trailers, and we switched teams. It's great to know that we have a car that we can win with again. That was my 13th win, and I try to appreciate every win because you never know when it can be your last."
Series Leader, Robert Hight maintained his position in the lead of the Title chase after bowing out in the semi-finals to Capps.
PRO STOCK
Allen Johnson took his second win of the season and the 11th of his career at Topeka, getting the jump on Series leader, Greg Anderson in the Final.
"Today, our mission was to be consistent and maintain lane choice," Johnson added. "We did that until the final round, and it just so happened that in the final the right lane turned out to be better than the left, and Greg shook the tires a little bit. So it worked right into the palm of our hands.
"We've been after them for the last few races and finally got the win and gave them a run for the money. This Pro Stock battle for the rest of the year will be a knock-down drag out."