TeamVodafone critical of Winterbottom's pit lane tactics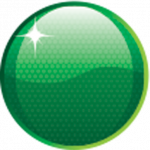 TeamVodafone has lodged two protests against Ford Performance Racing after a fraught Race 11 of the V8 Supercars Championship at Phillip Island.
The champion Holden team has requested V8 stewards look into Mark Winterbottom's entry speed into pit lane on Lap 4, plus an alleged brake test by Will Davison on Jamie Whincup during a restart.
At the race's first Safety Car, Winterbottom followed team-mate Will Davison into pit lane, and appeared to reduce his speed on the circuit to allow his team to process Davison before he arrived.
Triple Eight's team principal Roland Dane was steaming after the race, claiming Winterbottom's circuit speed and pit lane speed were "unsportsman-like."
"There's a rule against it – you can't travel unnecessarily slow on the circuit," Dane told Speedcafe.com.
"What Winterbottom did is in direct contradiction to the rules as they've been explained to us in the past.
"He blatantly backed everybody up. Not only did he do it on the circuit, he did it in pit lane, doing 29kmh, rather than 39kmh."
FPR team principal Tim Edwards refuted Dane's comments, stating that Winterbottom drove down pit lane at the regulated maximum speed.
"I think our friends (TeamVodafone) have decided that if they can't beat us on the track, they'll try and beat us in the stewards office," Edwards said.
"There's two things being investigated, both issues being instigated by TeamVodafone.
"Nobody can read what happened in pit-lane until we look at the data. Certainly, as soon as he (Winterbottom) crossed the 40kmh line, he was at 38kmh the whole length of pit lane. We'll wait and see what the stewards determine."
Dane says that Winterbottom's #5 entry should be given a post-race penalty.
"I hope he is going to be given the equivalent of a pit-lane drive-through, because that's what he should have been given," Dane said.
"We have a set of rules to work to and FPR doesn't seem to have to run to them.
"Hopefully the powers-that-be assess it for the unsportsman-like behaviour that it was."
CLICK HERE for Speedcafe.com's race report, results and championship positions.
UPDATE: V8 Supercars has issued its post-Race 11 report, with no penalties handed out for either of Ford Performance Racing's driver. The only penalty applied in the race was to VIP Petfoods driver Steve Owen, who received a 25 point penalty for his part in a clash with Fujitsu Racing's Alexandre Premat.