Roger Penske: Ryan Briscoe needed Indy pole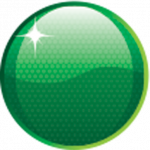 IndyCar team own Roger Penske says that his Australian driver Ryan Briscoe "needed" today's pole position for the Indianapolis 500.
Briscoe became the first Australian to claim pole for the famed race, edging out James Hinchcliffe for the top spot. The margin between Briscoe and Hinchcliffe was the smallest in Indy 500 history.
CLICK HERE for Speedcafe.com's Pole day report and results.
Briscoe has been overshadowed in recent years by team-mate and countryman Will Power, and Penske says that Briscoe put it all on the line for this result.
"It is all about our people, the team, and certainly Ryan needed this one," Penske said.
"He's done a great job for us. Today, he stretched himself.
"The guys did a great job. It was just a pleasure to bring that Chevrolet engine down home to the front with IZOD as our sponsor. I want to thank everybody that has supported our team for so many years, especially the families."
Penske dedicated the win to the late Paul Morgan, the Chevrolet engine builder who was killed in a plane crash.
"This really is one for Paul Morgan with Ilmor. He helped us build the Chevy engine and was killed in a plane crash. I want to give this pole position to Paul and his family."
The traditional Bump Day at Indy will be held tomorrow.
See below for video from the top three drivers ahead of next weekend's Indy 500.