Reid storms to victory in final Carrera Cup race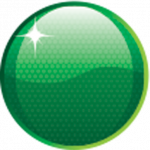 After sitting on the sidelines in Race 1 yesterday, Jonny Reid has stormed to a commanding 13 second victory in the final Porsche City Index Carrera Cup race at Phillip Island today.
Reid took the lead from Race 2 winner Craig Baird at the final corner on the opening lap, and built an unassailable lead to the chequered flag.
Alex Davison recovered from a tough weekend to fight his way to second place ahead of Baird.
Yesterday's pole-sitter Nick Foster grabbed fourth from Matt Kingsley in the closing laps, with Andre Heimgartner rounding out the top six.
Ford Performance Racing's endurance driver Steven Richards was running in the top five before he locked up at Honda Corner, dropping him to 11th.
James Koundouris spun early in the race, making light contact with the tyre wall on Lap 2. He joined Paul Kelly in failing to finish the race.
Baird's Race 2 win and his weekend consistency saw him take the overall round win in the Professional class while Matt Twigg took out the Elite class.
Baird remains at the top of the championship leaderboard, with the series now heading to Townsville, to be held on July 6-8.
Race 3 results, Carrera Cup
| | | | |
| --- | --- | --- | --- |
| 1 | Jonny Reid |  Porsche 911 GT3 Cup | 12 |
| 2 | Alex Davison |  Porsche 911 GT3 Cup | 12 |
| 3 | Craig Baird |  Porsche 911 GT3 Cup | 12 |
| 4 | Nick Foster |  Porsche 911 GT3 Cup | 12 |
| 5 | Matt Kingsley |  Porsche 911 GT3 Cup | 12 |
| 6 | Andre Heimgartner |  Porsche 911 GT3 Cup | 12 |
| 7 | Daniel Gaunt |  Porsche 911 GT3 Cup | 12 |
| 8 | Tom Tweedie |  Porsche 911 GT3 Cup | 12 |
| 9 | Max Twigg |  Porsche 911 GT3 Cup | 12 |
| 10 | Jeff Bobik |  Porsche 911 GT3 Cup | 12 |
| 11 | Steven Richards |  Porsche 911 GT3 Cup | 12 |
| 12 | Shane Smollen |  Porsche 911 GT3 Cup | 12 |
| 13 | Marc Cini |  Porsche 911 GT3 Cup | 12 |
| 14 | Tony Bates |  Porsche 911 GT3 Cup | 12 |
| 15 | Michael Loccisano |  Porsche 911 GT3 Cup | 12 |
| 16 | Nathan Tinkler |  Porsche 911 GT3 Cup | 12 |
| DNF | Paul Kelly |  Porsche 911 GT3 Cup |  9 |
| DNF | James Koundouris |  Porsche 911 GT3 Cup |  1 |