Maxwell snatches Race 2 of the Australian Superbikes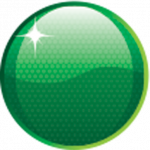 Wayne Maxwell has taken a clean sweep of the QBE Australian Superbikes round at Phillip Island, with victory in Race 2 today.
After winning Race 1 yesterday, Maxwell trailed Josh Waters in the opening 10 laps before making his move at MG Hairpin on Lap 10.
Robert Bugden completed the podium by finishing third.
Glenn Allerton, Jamie Stauffer, Ben Attard, Scott Charlton, Brodie Waters, Chas Hern and Linden Magee finished finished fourth to 10th respectively.
Maximum points for the weekend pleased Maxwell, who is now just 22.5 points adrift of Waters in the championship points.
"I got a better start today, Robbie led it into Turn 1 and I could see Josh was eager to get by and stretch his legs," said Maxwell.
"By Turn 4, I was right back on Josh and I could see he was struggling for grip.
"We'd made some changes for the warm-up but it was wet so we couldn't test them out, and when it came to the race it turned out they weren't ideal at all.
"I just had to make the most of it. I was honestly struggling and with two laps to go knew I just needed to make quick work of it.
"Hats off to the team who has worked hard for this."
The weekend capped off a near perfect one for Maxwell, who was fastest in practice, qualifying and Superpole over the course of the weekend.
The next QBE Australian Superbikes Championship round will be held at Queensland Raceway on June 1-3.
Race 2 Results, Australian Superbikes
| | | | |
| --- | --- | --- | --- |
| 1 | Wayne MAXWELL (NSW) | Honda CBR-RR | 12 |
| 2 | Joshua WATERS (VIC) | Suzuki GSX-R | 12 |
| 3 | Robert BUGDEN (QLD) | Suzuki GSX-R | 12 |
| 4 | Glenn ALLERTON (NSW) | BMW S-RR | 12 |
| 5 | Jamie STAUFFER (NSW) | Honda CBR-RR | 12 |
| 6 | Ben ATTARD (QLD) | Suzuki GSX-R | 12 |
| 7 | Scott CHARLTON (VIC) | Suzuki GSX-R | 12 |
| 8 | Brodie WATERS (VIC) | Suzuki GSX-R | 12 |
| 9 | Chas HERN (VIC) | Suzuki GSX-R | 12 |
| 10 | Linden MAGEE (QLD) | BMW S-RR | 12 |
| 11 | Phil LOVETT (NSW) | Kawasaki ZX10R | 12 |
| 12 | Chris WACKER (QLD) | BMW S-RR | 12 |
| 13 | Ben HENRY (WA) | Suzuki GSX-R | 12 |
| 14 | Murray CLARK (QLD) | BMW S-RR | 12 |
| 15 | Colin LEWIS (NSW) | Kawasaki ZX10R | 12 |
| 16 | Ben NICOLSON (VIC) | Kawasaki ZX10R | 12 |
| 17 | Bryce VAN HOOF (VIC) | Kawasaki ZX10R | 12 |
| 18 | Jesse WACKER (QLD) | BMW S-RR | 12 |
| 19 | Luke JOYCE (VIC) | Honda CBR-RR | 12 |
| 20 | Sophie LOVETT (NSW) | KTM RC8R | 11 |