Le Brocq takes out final two Formula Ford races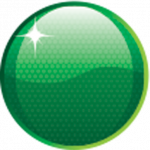 Jack Le Brocq has taken out the final two Australian Formula Ford Championship races at Phillip Island today.
The CAMS Rising Stars driver took victory in damp conditions in Race 2 today before dominating Race 3, four seconds clear of his nearest rivals.
In Race 2, Le Brocq faced several challenges from his rivals before taking out the win ahead of Shae Davies. A fast finishing Scott Andrews finished third ahead of Garry Jacobson and yesterday's Race 1 winner Matthew Hart.
Trailing Le Brocq in Race 3 was Hart, Jacobson, Macauley Jones and Davies rounding out the top five.
The return to form is a welcome sight for Le Brocq as he leaves Phillip Island with the round win and the championship lead.
"It's really good to get up for the win this weekend in the various weather conditions," Le Brocq said.
"Fortunately in the third race the rear tyres didn't go away like in the first, and I was able to get a gap on the field.
"We had a shocker at Symmons Plains, but we're looking pretty good again.
"To come away from the weekend with the championship lead, I couldn't possibly be happier."
Sam Power was the only driver not to finish Race 3 as he and Sera made contact, resulting in Sera receiving a post-race penalty.
The Australian Formula Ford Championship now heads to the streets of Townsville for Round 4, to be held on July 6-8.
Race 2, Formula Ford
| | | | |
| --- | --- | --- | --- |
| 1 | Jack Le Brocq |   Mygale SJ12a |   10 |
| 2 | Shae Davies |   Spectrum 014 |   10 |
| 3 | Scott Andrews |   Spectrum 014 |   10 |
| 4 | Garry Jacobson |   Mygale SJ12a |   10 |
| 5 | Matthew Hart |   Spectrum 014 |   10 |
| 6 | Macauley Jones |   Mygale SJ11a |   10 |
| 7 | Sam Power |   Spectrum 014 |   10 |
| 8 | Simon Hodge |   Mygale SJ12a |   10 |
| 9 | Anton De Pasquale |   Mygale SJ08a |   10 |
| 10 | David Sera |   Mygale SJ011 |   10 |
| 11 | Rhett Noonan |   Mygale  SJ11a |   10 |
Race 3, Formula Ford
| | | | |
| --- | --- | --- | --- |
| 1 | Jack Le Brocq | Mygale SJ12a |  10 |
| 2 | Matthew Hart | Spectrum 014 |  10 |
| 3 | Garry Jacobson | Mygale SJ12a |  10 |
| 4 | Macauley Jones | Mygale SJ11a |  10 |
| 5 | Shae Davies | Spectrum 014 |  10 |
| 6 | Simon Hodge | Mygale SJ12a |  10 |
| 7 | Scott Andrews | Spectrum 014 |  10 |
| 8 | Anton De Pasquale | Mygale SJ08a |  10 |
| 9 | David Sera | Mygale SJ011 |  10 |
| 10 | Rhett Noonan | Mygale  SJ11a |  10 |
| DNF | Sam Power | Spectrum 014 |   2 |