Jimmie Johnson wins Sprint All-Star race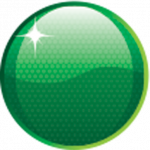 Jimmie Johnson joined an elite club on Saturday night, winning his third Sprint All-Star Race at Charlotte Motor Speedway.
The Henrick Motorsports driver's victory sees him equal Dale Earnhadt and Jeff Gordon as the most successful drivers in the non-points event.
Brad Keselowski finished second, ahead of Matt Kenseth, Kyle Busch and Dale Earnhardt Jr., who qualified for the event by winning the preliminary Sprint Showdown.
Kevin Harvick finished sixth ahead of Marcos Ambrose, who ran as high as second in one of his most competitive outings.
The All-Star Race win and accompanying $1 million first prize ended a massive eight day period for Johnson, who delivered team owner Rick Hendrick his 200th NASCAR race win at Darlington.
Johnson said that tying for all-time All-Star wins with Earnhardt and Gordon is an honour.
"It means a ton to me," Johnson said.
"Those are two of the greatest drivers that have ever been in a stock car. I want to set my goals high, and I want to be considered one of the best to sit in a stock car, and the only way you can do that is by winning big races and piling up those stats."
Johnson was the first to stake his claim to a top spot in the running order, winning the first 20-lap segment after passing pole-sitter Kyle Busch for the top spot on Lap 15. In winning the first segment, Johnson earned the right to lead the field to pit road before the final 10-lap dash.
Thereafter, Johnson made frequent pit stops and ran behind the rest of the field to save his car for the finish.
"I let it rip around the top and got to the lead, and we were smart from there and made sure we worked on the car and got it right so we could be there at the end," Johnson said.
"Within two corners tonight – as I was on the outside, which is usually the place you don't want to be – I knew it was on.
"I was able to get to the lead in that first segment and really set our night in the right direction and have control of the night. Everybody knew that, if you could win that first segment, you could control the night, and we were able to do that starting sixth, so it was pretty awesome."
Points will be back on the line next week at the Coca Cola 600 at Charlotte Motor Speedway.
Results, All-Star Race.
| | | | | | | | | |
| --- | --- | --- | --- | --- | --- | --- | --- | --- |
| | | | | | | | | |
| FIN | ST | CAR | DRIVER | MAKE | SPONSOR | PTS/BNS | LAPS | STATUS |
| 1 | – | 48 | Jimmie Johnson | Chevrolet | Lowe's Patriotic | 0 | 90 | Running |
| 2 | – | 2 | Brad Keselowski | Dodge | Miller Lite | 0 | 90 | Running |
| 3 | – | 17 | Matt Kenseth | Ford | Fifth Third Bank | 0 | 90 | Running |
| 4 | – | 18 | Kyle Busch | Toyota | M&M's | 0 | 90 | Running |
| 5 | – | 88 | Dale Earnhardt Jr. | Chevrolet | Dale Jr. Foundation / National Guard / Diet Mountain Dew | 0 | 90 | Running |
| 6 | – | 29 | Kevin Harvick | Chevrolet | Budweiser / Rheem | 0 | 90 | Running |
| 7 | – | 9 | Marcos Ambrose | Ford | DEWALT | 0 | 90 | Running |
| 8 | – | 51 | Kurt Busch | Chevrolet | Monster Energy | 0 | 90 | Running |
| 9 | – | 5 | Kasey Kahne | Chevrolet | Farmers Insurance | 0 | 90 | Running |
| 10 | – | 39 | Ryan Newman | Chevrolet | Tornados | 0 | 90 | Running |
| 11 | – | 22 | AJ Allmendinger | Dodge | Pennzoil | 0 | 90 | Running |
| 12 | – | 78 | Regan Smith | Chevrolet | Furniture Row Racing | 0 | 90 | Running |
| 13 | – | 24 | Jeff Gordon | Chevrolet | DuPont | 0 | 90 | Running |
| 14 | – | 15 | Clint Bowyer | Toyota | 5-hour Energy | 0 | 90 | Running |
| 15 | – | 21 | Trevor Bayne | Ford | Good Sam Club / Camping World | 0 | 90 | Running |
| 16 | – | 27 | Paul Menard | Chevrolet | Menards / CertainTeed | 0 | 90 | Running |
| 17 | – | 14 | Tony Stewart | Chevrolet | Bass Pro Shops | 0 | 90 | Running |
| 18 | – | 34 | David Ragan | Ford | US Shredder | 0 | 90 | Running |
| 19 | – | 47 | Bobby Labonte | Toyota | Kingsford | 0 | 90 | Running |
| 20 | – | 11 | Denny Hamlin | Toyota | FedEx Office | 0 | 90 | Running |
| 21 | – | 55 | Mark Martin | Toyota | Aaron's Dream Machine | 0 | 90 | Running |
| 22 | – | 16 | Greg Biffle | Ford | 3M / American Red Cross | 0 | 67 | Out of Race |
| 23 | – | 99 | Carl Edwards | Ford | Fastenal | 0 | 25 | Out of Race |