Cottrell takes out final Aussie Racing Cars race at Phillip Island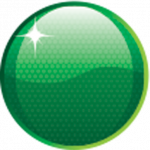 Active Asphalt 's Adrian Cottrell has taken out the fourth and final FW1 Aussie Racing Cars race of the weekend at Phillip Island.
The 2011 champion clawed his way from third early in the eight lap race to take the chequered flag for the second time this weekend.
Kyle Clews crossed the line in second after leading the race before being passed in the dying laps, ahead of Race 3 winner Peter Carr and Trent Young.
Race 1 winner Tyler Owen battled with Clews for the race lead in the opening laps before spinning on his own on lap 5. He eventually fought his way back to finish 5th.
Brendon Pingel, Darren Chamberlain, Jason Bargwanna, Paul Batten and Darren Masini rounded out the top 10.
Rob Hay, Tim Miles, Anthony Chamello, Jamie Sharp, John Reynolds and Mark Griffith all failed to finish.
Clews now holds an eight point lead over Cottrell in the championship after three rounds.
The Aussie Racing Cars will now hit the streets of Townsville for round four, held on July 6-8.
Race 4 , Aussie Racing Cars 
| | | | |
| --- | --- | --- | --- |
| 1 |  Adrian Cottrell |   Toyota Aurion |  8 |
| 2 |  Kyle Clews |   Commodore |  8 |
| 3 |  Peter Carr |   Toyota Aurion |  8 |
| 4 |  Trent Young |   Falcon |  8 |
| 5 |  Tyler Owen |   Toyota Aurion |  8 |
| 6 |  Brendon Pingel |   Toyota Aurion |  8 |
| 7 |  Darren Chamberlain |   Falcon |  8 |
| 8 |  Jason Bargwanna |   Commodore |  8 |
| 9 |  Paul Batten |   Commodore |  8 |
| 10 |  Darren Masini |   Falcon |  8 |
| 11 |  Travis Edwards |   Commodore |  8 |
| 12 |  Maurice Masini |   Falcon |  8 |
| 13 |  Kym Cottrell |   Falcon |  8 |
| 14 |  Adam Sharp |   Commodore |  8 |
| 15 |  Craig Woods |   Falcon |  8 |
| 16 |  Scott Nichols |   Falcon |  8 |
| 17 |  Allen  Smith |   Falcon AU |  8 |
| 18 |  Mark Clements |   Toyota Aurion |  8 |
| 19 |  Jarred Lovie |   Toyota Aurion |  8 |
| 20 |  Lauren Gray |   Commodore |  8 |
| 21 |  Brock Heydon | |  8 |
| 22 |  Ruth Bowler |   40 Ford Coupe |  8 |
| 23 |  Sam Chester |   Falcon |  8 |
| 24 |  Gus Robbins |   Falcon |  7 |
| DNF |  Rob Hay |   Commodore |  7 |
| DNF |  Tim Miles |   Toyota Aurion |  6 |
| DNF |  Anthony Chemello |   Falcon |  3 |
| DNF |  Jamie Sharp |   Falcon |  2 |
| DNF |  John Reynolds |   Falcon |  1 |
| DNF |  Mark Griffith |   Commodore |  8 |
Overall meeting results, Aussie Racing Cars
| | | | |
| --- | --- | --- | --- |
| 1 | Kyle Clews |   Commodore | 249 |
| 2 | Tyler Owen |   Toyota Aurion | 244 |
| 3 | Adrian Cottrell |   Toyota Aurion | 241 |
| 4 | Trent Young |   Falcon | 234 |
| 5 | Darren Chamberlain |   Falcon | 223 |
| 6 | Peter Carr |   Toyota Aurion | 222 |
| 7 | Maurice Masini |   Falcon | 216 |
| 8 | Darren Masini |   Falcon | 214 |
| 9 | Brendon Pingel |   Toyota Aurion | 213 |
| 10 | Travis Edwards |   Commodore | 211 |
| 11 | Lauren Gray |   Commodore | 204 |
| 12 | Adam Sharp |   Commodore | 192 |
| 13 | Paul Batten |   Commodore | 186 |
| 14 | Kym Cottrell |   Falcon | 185 |
| 15 | Craig Woods |   Falcon | 182 |
| 16 | Tim Miles |   Toyota Aurion | 171 |
| 17 | Mark Clements |   Toyota Aurion | 166 |
| 18 | Allen  Smith |   Falcon AU | 163 |
| 19 | John Reynolds |   Falcon | 158 |
| 20 | Scott Nichols |   Falcon | 155 |
| 21 | Rob Hay |   Commodore | 152 |
| 22 | Jarred Lovie |   Toyota Aurion | 151 |
| 23 | Jamie Sharp |   Falcon | 148 |
| 24 | Sam Chester |   Falcon | 146 |
| 25 | Brock Heydon | | 143 |
| 26 | Ruth Bowler |   40 Ford Coupe | 142 |
| 27 | Gus Robbins |   Falcon | 136 |
| 28 | Jason Bargwanna |   Commodore | 134 |
| 29 | Anthony Chemello |   Falcon | 127 |
| 30 | Mark Griffith |   Commodore | 103 |