Baird back on top in Carrera Cup Race 2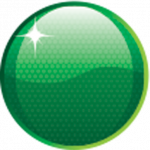 Craig Baird has taken out Race 2 of the Porsche City Index Carrera Cup at Phillip Island today.
Baird took the race lead heading into Turn 1 on the opening lap and fought off an early challenge from Steven Richards to take his first win for the weekend.
Richards greeted the chequered flag just 0.7s adrift of Baird, but was later handed a five-second penalty for creeping at the start, dropping the Laser Plumbing and Electrical Porsche driver behind Daniel Gaunt in the final result.
Jonny Reid fought his way through from 16th on the grid to take fourth.
Starting the day with a 20 point penalty after the contact with his team-mate Tom Tweedie in Race 1 yesterday, Nick Foster came home in fifth.
Matt Kingsley, Max Twig, Tom Tweedie, Alex Davison and James Koundouris rounded out the top 10.
Team Kiwi's Andre Heimgartner was holding onto fourth before a fast off on lap 5 at Turn 3 dropped him out of the top 10, eventually finishing 15th.
Nathan Tinkler was the race's only retirement after an early off at the Southern Loop.
The final Carrera Cup race of the weekend will be held later today at 1440.
See below for the full Race 2 result
| | | | | | |
| --- | --- | --- | --- | --- | --- |
| 1 | Jet Travel  Insurance | Craig Baird | Porsche 911 GT3 Cup | 12 | 19:08.4508 |
| 2 | Skye Sands / Wilson Security | Daniel Gaunt | Porsche 911 GT3 Cup | 12 | 19:11.2972 |
| 3 | Laser Plumbing & Electrical | Steven Richards | Porsche 911 GT3 Cup | 12 | 19:14.1322 |
| 4 | Hunter Sports Group | Jonny Reid | Porsche 911 GT3 Cup | 12 | 19:16.2451 |
| 5 | Money Choice | Nick Foster | Porsche 911 GT3 Cup | 12 | 19:17.0885 |
| 6 | Big Pineapple Markets | Matt Kingsley | Porsche 911 GT3 Cup | 12 | 19:19.1841 |
| 7 | Australian Engineered Flooring | Max Twigg | Porsche 911 GT3 Cup | 12 | 19:24.3466 |
| 8 | BRM / Team Tom | Tom Tweedie | Porsche 911 GT3 Cup | 12 | 19:24.7199 |
| 9 | Phase 8 / Mongrel Boots | Alex Davison | Porsche 911 GT3 Cup | 12 | 19:25.9674 |
| 10 | Superbarn Supermarkets | James Koundouris | Porsche 911 GT3 Cup | 12 | 19:38.1029 |
| 11 | Creative Colour | Jeff Bobik | Porsche 911 GT3 Cup | 12 | 19:46.1510 |
| 12 | Paul Kelly Motor Group | Paul Kelly | Porsche 911 GT3 Cup | 12 | 19:50.3719 |
| 13 | Alternative Freight Services | Tony Bates | Porsche 911 GT3 Cup | 12 | 19:50.7328 |
| 14 | Hallmarc | Michael Loccisano | Porsche 911 GT3 Cup | 12 | 20:01.9731 |
| 15 | Team Kiwi Racing | Andre Heimgartner | Porsche 911 GT3 Cup | 12 | 20:02.9724 |
| 16 | McGrath Estate Agents | Shane Smollen | Porsche 911 GT3 Cup | 12 | 20:11.9579 |
| 17 | Hallmarc | Marc Cini | Porsche 911 GT3 Cup | 12 | 20:18.7942 |
| DNF | Hunter Sports Group | Nathan Tinkler | Porsche 911 GT3 Cup |  2 |  3:36.2219 |