Will Davison blames Tim Slade for Race 10 clash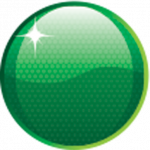 Will Davison says that Tim Slade is to blame for his race-ending wreck at Phillip Island today.
Davison made contact with the right rear wheel of Slade's Lucky 7 Racing Falcon at Turn 3 late in the race, breaking the steering on the Tradingpost Falcon.
Davison could not arrest his car on the wet grass, colliding heavily with championship leader Jamie Whincup and ending both of their races.
CLICK HERE for Speedcafe.com's race report.
A disappointed Davison described Slade's racing tactics as "messy."
"It's pretty disappointing to be honest – disappointing in every way," Davison told Speedcafe.com.
"I've got a damaged car, I took out Jamie. It's just shit, messy racing.
"He (Slade) didn't give me enough room, simple as that.
"I've seen the replay. Slade definitely moved right. I was on his right, I was pretty relaxed about it and thought I'd be up the inside into the hairpin. The next thing I was in the air into the grass.
"At that speed, the cars are moving around a lot, particularly when you get a side draft. So, I don't know. There was room, and then I was launched into the air. You certainly don't want to be having contact at that speed through there. Slade definitely moved right, I was there and that was that."
Ford Performance Racing team principal Tim Edwards said that damage to Davison's Falcon was significant, but will be repaired for tomorrow's 200km race.
"The most extensive damage is to the box section and the drop tube in the side of the cage," he said.
"We'll patch the side rail and then put the new side panel on to cover a multitude of sins …"
Lucky 7 Racing's Slade raced on to take third place, his first podium finish for 2012. He said that he didn't know that Davison was there until the contact was made.
"I got a bump on the right rear and saw him flashing by. That's all I saw of it," Slade recalled.
"Shane (van Gisbergen) and Will got together at Turn 2, I got a run on Will, went through Turn 3, then I felt the bang and saw him flying by."
V8 Supercars will return to the track for a 30 minute practice session tomorrow at 1005, followed by qualifying at 1300 and Race 11 of the championship at 1540.
Click below to read Speedcafe.com's Phillip Island 300 Race Guide.