Nick Foster takes maiden Carrera Cup pole position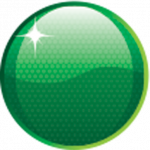 Nick Foster has taken his maiden pole position in the Porsche City Index Carrera Cup for the opening Phillip Island race today.
The Money Choice-backed Porsche youngster snatched pole from Jonny Reid by 0.019s, ahead of Alex Davison.
Championship leader Craig Baird sat out the first 10 minutes of the session, eventually setting the fourth-fastest time, with Matt Kingsley and New Zealander Daniel Gaunt set to start on the third row of the grid.
Former Bathurst 1000 winner Steven Richards, Tom Tweedie, James Koundouris and Andre Heimgartner round of the top 10.
The red flag was brought out with just over nine minutes to go when Nathan Tinkler was unable to rejoin the circuit after being buried in the sand at Lukey Heights.
Today's 12 lap race starts at 1500 ahead of two more races tomorrow.
Qualifying, Carrera Cup, Phillip Island
| | | | |
| --- | --- | --- | --- |
| 1 | Nick Foster | 1:33.5653* | |
| 2 | Jonny Reid | 1:33.5847 |  0:00.0194 |
| 3 | Alex Davison | 1:33.7247 |  0:00.1594 |
| 4 | Craig Baird | 1:33.9665 |  0:00.4012 |
| 5 | Matt Kingsley | 1:33.9910 |  0:00.4257 |
| 6 | Daniel Gaunt | 1:34.1569 |  0:00.5916 |
| 7 | Steven Richards | 1:34.3889 |  0:00.8236 |
| 8 | Tom Tweedie | 1:34.6570 |  0:01.0917 |
| 9 | James Koundouris | 1:34.8824 |  0:01.3171 |
| 10 | Andre Heimgartner | 1:34.9321 |  0:01.3668 |
| 11 | Jeff Bobik | 1:35.6034 |  0:02.0381 |
| 12 | Max Twigg | 1:35.6212 |  0:02.0559 |
| 13 | Shane Smollen | 1:36.7248 |  0:03.1595 |
| 14 | Tony Bates | 1:36.7341 |  0:03.1688 |
| 15 | Paul Kelly | 1:37.8791 |  0:04.3138 |
| 16 | Michael Loccisano | 1:37.8944 |  0:04.3291 |
| 17 | Marc Cini | 1:39.2343 |  0:05.6690 |
| 18 | Nathan Tinkler | 1:40.6468 |  0:07.0815 |