Maxwell controls opening Superbike race at Phillip Island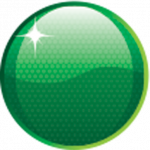 Team Honda Racing's Wayne Maxwell has won the opening QBE Australian Superbike Championship race at Phillip Island today.
Maxwell who claimed Superpole with a 1:34.90s, fought back from as low as fifth during the race to claim the race lead from Josh Waters on lap 8.
Despite winning today's race, Maxwell believes he still has a lot of ground to make up on current championship leader Waters.
"We've got a long uphill battle ahead of us still," said Maxwell.
"We need to win – we don't have an option.
"If we'd finished second in the opening race at Round 1 then things would be very tight in terms of points, but we can't change that now."
Waters finished 1.5s adrift of Maxwell in second place while Jamie Stauffer, Robert Bugden and Glenn Allerton rounded out the five.
It was an all Suzuki battle for sixth place as factory rider Ben Attard eventually held off Scott Charlton, Brodie Waters and BMW's Linden Magee.
The overall round result will be determined by tomorrow's final 12 lap race, commencing at 1330.
Race 1, Australian Superbikes
| | | | |
| --- | --- | --- | --- |
| 1 | Wayne MAXWELL (NSW) |  Honda CBR-RR |  12 |
| 2 | Joshua WATERS (VIC) |  Suzuki GSX-R |  12 |
| 3 | Jamie STAUFFER (NSW) |  Honda CBR-RR |  12 |
| 4 | Robert BUGDEN (QLD) |  Suzuki GSX-R |  12 |
| 5 | Glenn ALLERTON (NSW) |  BMW S-RR |  12 |
| 6 | Ben ATTARD (QLD) |  Suzuki GSX-R |  12 |
| 7 | Ben HENRY (WA) |  Suzuki GSX-R |  12 |
| 8 | Scott CHARLTON (VIC) |  Suzuki GSX-R |  12 |
| 9 | Brodie WATERS (VIC) |  Suzuki GSX-R |  12 |
| 10 | Linden MAGEE (QLD) |  BMW S-RR |  12 |
| 11 | Chas HERN (VIC) |  Suzuki GSX-R |  12 |
| 12 | Colin LEWIS (NSW) |  Kawasaki ZX10R |  12 |
| 13 | Chris WACKER (QLD) |  BMW S-RR |  12 |
| 14 | Murray CLARK (QLD) |  BMW S-RR |  12 |
| 15 | Ben NICOLSON (VIC) |  Kawasaki ZX10R |  12 |
| 16 | Bryce VAN HOOF (VIC) |  Kawasaki ZX10R |  12 |
| 17 | Phil LOVETT (NSW) |  Kawasaki ZX10R |  12 |
| 18 | Jesse WACKER (QLD) |  BMW S-RR |  11 |
| 19 | Sophie LOVETT (NSW) |  KTM RC8R |  11 |
| 20 | Luke JOYCE (VIC) |  Honda CBR-RR |  11 |