Kyle Busch on pole for Charlotte All-Star race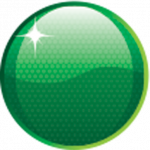 Kyle Busch will start the 2012 NASCAR Sprint All-Star race from pole position after posting the best time in the non-points race's unique qualifying session.
Busch completed his three-lap qualifying run, which included a four-tyre change from his Joe Gibbs Racing crew, in 119.11s to beat Stewart-Haas Racing's Ryan Newman by 0.71s.
Denny Hamlin and Greg Biffle will share the second row, while Kevin Harvick, Jimmie Johnson, Paul Menard, Jeff Gordon, Tony Stewart and Regan Smith rounded out the top 10.
Australian Marcos Ambrose is enjoying his first appearance in the invitation-only All-Star event this year, and will start 18th.
"I had a lot of fun for my first go at it," said Ambrose after his difficult qualifying run.
"I was worried about getting on pit lane.  I was worried about busting a fast lap.  I was worried about getting forward drive.
"I wasn't even thinking about the pit box and got in a little deep and got everyone a little flustered, I guess.
"We didn't have the best pit stop there, but I'm just proud to be an All-Star for a night and looking forward to the race."
Kasey Kahne will start from 20th in his Hendrick Chevrolet after wrecking during the session.
Meanwhile, Penske Racing's AJ Allmendinger has edged out Martin Truex for the Sprint Showdown pole position.
The top two finishers in the support race will earn a place at the back of the All-Star grid.
See below for the full All-Star qualifying result
| | | | | | |
| --- | --- | --- | --- | --- | --- |
| POS | DRIVER | MAKE | SPONSOR | TIME | BEHIND |
| 1 | Kyle Busch | Toyota | M&M's | 119.112 | Leader |
| 2 | Ryan Newman | Chevrolet | Tornados | 119.821 | -0.709 |
| 3 | Denny Hamlin | Toyota | FedEx Office | 120.168 | -1.056 |
| 4 | Greg Biffle | Ford | 3M / American Red Cross | 120.420 | -1.308 |
| 5 | Kevin Harvick | Chevrolet | Budweiser / Rheem | 120.622 | -1.510 |
| 6 | Jimmie Johnson | Chevrolet | Lowe's Patriotic | 121.076 | -1.964 |
| 7 | Paul Menard | Chevrolet | Menards / CertainTeed | 121.147 | -2.035 |
| 8 | Jeff Gordon | Chevrolet | DuPont | 121.297 | -2.185 |
| 9 | Tony Stewart | Chevrolet | Bass Pro Shops | 121.482 | -2.370 |
| 10 | Regan Smith | Chevrolet | Furniture Row Racing | 121.721 | -2.609 |
| 11 | Trevor Bayne | Ford | Good Sam Club / Camping World | 121.861 | -2.749 |
| 12 | Clint Bowyer | Toyota | 5-hour Energy | 122.292 | -3.180 |
| 13 | Carl Edwards | Ford | Fastenal | 122.420 | -3.308 |
| 14 | David Ragan | Ford | US Shredder | 124.183 | -5.071 |
| 15 | Matt Kenseth | Ford | Fifth Third Bank | 125.351 | -6.239 |
| 16 | Mark Martin | Toyota | Aaron's Dream Machine | 126.624 | -7.512 |
| 17 | Kurt Busch | Chevrolet | Monster Energy | 128.074 | -8.962 |
| 18 | Marcos Ambrose | Ford | DEWALT | 128.784 | -9.672 |
| 19 | Brad Keselowski | Dodge | Miller Lite | 130.436 | -11.324 |
| 20 | Kasey Kahne | Chevrolet | Farmers Insurance | – | – |