Hart takes Formula Ford Race 1 victory at Phillip Island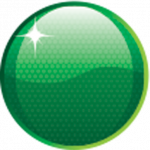 Matthew Hart has taken victory in the first of three Australian Formula Ford Championship races at Phillip Island this weekend.
Hart won the 10 lap race in thrilling circumstances. The Spectrum driver lost the lead to first-time pole sitter Jack Le Brocq (CAMS Rising Stars) and Garry Jacobson (Sonic) on the last lap into Turn 1 before reclaiming the top spot at Turn 4.
Jacboson and Le Brocq finished second and third respectively.
Fujitsu-backed Macauley Jones started second and finished fourth ahead of Shae Davies, Rhett Noonan, Anton De Pasquale, Scott Andrews, Sam Power and Simon Hodge.
Karting ace David Sera was the only casualty in the race due to a sticking throttle. The Coates Hire-backed driver retired from the race.
Race 2 starts tomorrow morning at 0935 before the third and final race at 1405.
Race 1, Formula Ford, Phillip Island
| | | | |
| --- | --- | --- | --- |
| 1 | Matthew Hart | Spectrum 014 | 10 |
| 2 | Garry Jacobson | Mygale SJ12a | 10 |
| 3 | Jack Le Brocq | Mygale SJ12a | 10 |
| 4 | Macauley Jones | Mygale SJ11a | 10 |
| 5 | Shae Davies | Spectrum 014 | 10 |
| 6 | Rhett Noonan | Mygale  SJ11a | 10 |
| 7 | Anton De Pasquale | Mygale SJ08a | 10 |
| 8 | Scott Andrews | Spectrum 014 | 10 |
| 9 | Sam Power | Spectrum 014 | 10 |
| 10 | Simon Hodge | Mygale SJ12a | 10 |
| DNF | David Sera | Mygale SJ011 |  6 |