Daniel Gaunt wins dramatic Carrera Cup Race 1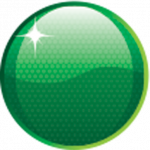 Daniel Gaunt has taken out the first Porsche City Index Carrera Cup race at Phillip Island today.
Starting from sixth position, Gaunt made use of his experience, steering clear of incidents on the opening lap and held on in a damp finish to win his first race of the year.
V8 Supercars endurance drivers Steven Richards and Craig Baird finished second and third respectively, with Andre Heimgartner and pole sitter Nick Foster rounding out the top five.
The start was marred by a clash involving Foster, Baird and Alex Davison off the start line. Davison tried to go between Foster and Baird but when the gap closed, his car was sent airborne.
The contact deflated Baird's right rear tyre but did a remarkable job to get back to the pits. Foster also visited pitlane for repairs, but both rejoining going down a lap due to a safety car, which came out onto the track for an incident between Paul Kelly and Jeff Bobik.
In the last five laps of the race, a late rain shower caught some of the drivers out with the tricky conditions. Foster and team-mate Tom Tweedie clashed at Lukey Heights sending Tweedie out of the race. Post-race, Foster received a 20 point penalty for his part in the clash.
The start line incident ruled out Davison from the race did not make it to the end of the race when a radiator failure saw him pull out on the warm-up lap.
Race 2 begins tomorrow at 1105 followed by Race 3 at 1440.
Race 1, Carrera Cup 
| | | | |
| --- | --- | --- | --- |
| 1 | Daniel Gaunt | Skye Sands / Wilson Security |     12 |
| 2 | Steven Richards | Laser Plumbing & Electrical |     12 |
| 3 | Craig Baird | Jet Travel  Insurance |     12 |
| 4 | Andre Heimgartner | Team Kiwi Racing |     12 |
| 5 | Nick Foster | Money Choice |     12 |
| 6 | Max Twigg | Australian Engineered Flooring |     12 |
| 7 | James Koundouris | Superbarn Supermarkets |     12 |
| 8 | Shane Smollen | McGrath Estate Agents |     12 |
| 9 | Tony Bates | Alternative Freight Services |     12 |
| 10 | Matt Kingsley | Big Pineapple Markets |     12 |
| 11 | Michael Loccisano | Hallmarc |     12 |
| 12 | Marc Cini | Hallmarc |     12 |
| 13 | Jeff Bobik | Creative Colour |     11 |
| DNF | Tom Tweedie | BRM / Team Tom |     11 |
| DNF | Nathan Tinkler | Hunter Sports Group |      9 |
| DNF | Jonny Reid | Hunter Sports Group |      2 |
| DNF | Alex Davison | Phase 8 / Mongrel Boots |      0 |