Cottrell and Carr take Aussie Racing Cars wins at Phillip Island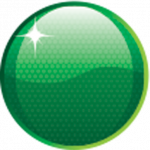 Adrian Cottrell and Peter Carr have taken out the two races in the FW1 Aussie Racing Cars at Phillip Island today.
Cottrell began the day with a dominating victory in Race 2 ahead of yesterday's race winner Tyler Owen, Carr, Trent Young and Jason Bargwanna.
The race was highlighted by a high speed roll over at Turn 1. Nathan Town's car was flipped into the gravel trap on Lap 6 after contact with another competitor. He joined Gus Robbins, Lauren Gray, Sam Chester and Brock Heydon in failing to finish Race 2.
Race 3 saw a much closer battle up the front with Carr, Kyle Clews, Owen, Cottrell and Bargwanna all finishing within one second of each other. Trent Young rounded out the top six.
The final FW1 Aussie Racing car race commences tomorrow at 1140.
Race 2, Aussie Racing Cars
| | | | |
| --- | --- | --- | --- |
| 1 | Adrian Cottrell |  Toyota Aurion |      7 |
| 2 | Tyler Owen |  Toyota Aurion |      7 |
| 3 | Kyle Clews |  Commodore |      7 |
| 4 | Peter Carr |  Toyota Aurion |      7 |
| 5 | Trent Young |  Falcon |      7 |
| 6 | Jason Bargwanna |  Commodore |      7 |
| 7 | Maurice Masini |  Falcon |      7 |
| 8 | Darren Masini |  Falcon |      7 |
| 9 | Brendon Pingel |  Toyota Aurion |      7 |
| 10 | Travis Edwards |  Commodore |      7 |
| 11 | Darren Chamberlai |  Falcon |      7 |
| 12 | Adam Sharp |  Commodore |      7 |
| 13 | Kym Cottrell |  Falcon |      7 |
| 14 | Tim Miles |  Toyota Aurion |      7 |
| 15 | John Reynolds |  Falcon |      7 |
| 16 | Paul Batten |  Commodore |      7 |
| 17 | Jamie Sharp |  Falcon |      7 |
| 18 | Mark Clements |  Toyota Aurion |      7 |
| 19 | Craig Woods |  Falcon |      7 |
| 20 | Rob Hay |  Commodore |      7 |
| 21 | Allen  Smith |  Falcon AU |      7 |
| 22 | Scott Nichols |  Falcon |      7 |
| 23 | Jarred Lovie |  Toyota Aurion |      7 |
| 24 | Ruth Bowler |  40 Ford Coupe |      7 |
| 25 | Anthony Chemello |  Falcon |      7 |
| DNF | Nathan Townsend |  Falcon |      6 |
| DNF | Gus Robbins |  Falcon |      5 |
| DNF | Lauren Gray |  Commodore |      4 |
| DNF | Sam Chester |  Falcon |      4 |
Race 3, Aussie Racing Cars
| | | | |
| --- | --- | --- | --- |
| 1 |  Kyle Clews | Toyota Aurion |  8 |
| 2 |  Tyler Owen | Commodore |  8 |
| 3 |  Adrian Cottrell | Toyota Aurion |  8 |
| 4 |  Jason Bargwanna | Toyota Aurion |  8 |
| 5 |  Trent Young | Commodore |  8 |
| 6 |  Maurice Masini | Falcon |  8 |
| 7 |  Brendon Pingel | Falcon |  8 |
| 8 |  Darren Chamberlain | Toyota Aurion |  8 |
| 9 |  Darren Masini | Falcon |  8 |
| 10 |  Mark Clements | Falcon |  8 |
| 11 |  Paul Batten | Toyota Aurion |  8 |
| 12 |  Travis Edwards | Commodore |  8 |
| 13 |  Tim Miles | Commodore |  8 |
| 14 |  John Reynolds | Toyota Aurion |  8 |
| 15 |  Craig Woods | Falcon |  8 |
| 16 |  Adam Sharp | Falcon |  8 |
| 17 |  Rob Hay | Commodore |  8 |
| 18 |  Mark Griffith | Commodore |  8 |
| 19 |  Kym Cottrell | Commodore |  8 |
| 20 |  Allen  Smith | Falcon |  8 |
| 21 |  Sam Chester | Falcon AU |  8 |
| 22 |  Anthony Chemello | Falcon |  8 |
| 23 |  Jarred Lovie | Falcon |  8 |
| 24 |  Ruth Bowler | Toyota Aurion |  8 |
| 25 |  Brock Heydon | 40 Ford Coupe |  8 |
| 26 |  Gus Robbins | |  8 |
| DNF |  Scott Nichols | Falcon |  3 |
| DNF |  Jamie Sharp | Falcon |  2 |
| DNF |  Kyle Clews | Falcon |  8 |