Tony Noske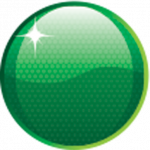 In last week's 'Where are they Now?' Speedcafe.com tracked down Mark Noske, this week we focus on the racing career of his father, Tony Noske.
Tony Noske was raised in Hamilton in Western Victoria where he was introduced to racing by his father who owned a construction and trucking business.
Noske's first racing experience was watching the Tasman Series; he'd seen Jim Clark at Sandown and drivers like Peter Manton, Jim McKeown and Norm Beechy at Calder. It was this series and these drivers that inspired Noske to race.
Noske started racing go-karts; he built his first kart using a chain saw engine and raced on the dirt in the back paddock of the family home. It didn't take long for other kids in the district to want to race and for the neighbors to start complaining.
"We initially built a dirt track and then the neighbors started to complain about the noise and the dust so we got together and the council gave us a block of land out the back of a rubbish tip in Portland," Tony Noske told Speedcafe.com..
"Over the next five years we built what is now known as the Portland go-kart track.
"The council then gave us a grant to pay for the sealing of the track. The track surface and facilities have been upgraded many times since then, but the track itself is still based on what we did in the early 1960s."
Noske raced go-karts through to his late teens before going over to America. While there he worked in Baltimore which had Pocono Raceway nearby. He watched the odd NASCAR race there and met Roger Penske. He returned to Australia wanting to build a NASCAR track.
"I obviously couldn't afford to build a track of that nature, but there was a little quarter mile dirt Speedway track in Portland, so we decided to asphalt it," said Noske.
"It was Australia's first asphalt Speedway; it was called Southern 500 Speedway.
"That took off and they had an Australian Asphalt Speedway Championship and I won it in 1976.
"Chas Kelly (Owen Kelly's dad) came second, then the next year he won it and I came second, and we've had a lifelong friendship ever since."
In 1982 he started racing Sprintcars and during that period met Gary Rush, the 10 times Australian Sprintcar Champion, who shared Noske's desire to race at Bathurst.
Together they raised some money and went touring car racing in 1986.
"We bought a car off Larry Perkins and we did the Calder 300 in 1986 and we finished in the top four or five," said Noske.
"We didn't have enough money to go to Sandown, so we bypassed that and went to Bathurst and finished ninth outright.
"In 1987 we did the whole Touring Car championship and the same again in 1988."
By 1990, Noske had taken over the team management task at Peter Brock's Mobil 1 Ford Sierra Racing Team. After a poor start to the season Brock ultimately ran second to Jim Richards in the 1990 Australian Touring Car Championship and finished second at Bathurst after pitting 10 times to replace blistering tyres.
"By the end of 1990 my business was getting bigger and bigger and Brock was struggling with money," said Noske.
"I sat down with Larry Perkins and said 'why don't you run two cars using the Mobil money that Brock's got?'.
"I told him that Brock could drive for him and that's what's happened, he went back to Holden."
It was during this time that Noske decided that the then Australian Touring Car Championship was not being run as well it could be. This realization was the premise for the creation of the now defunct Australian Touring Cars Entrant Association, a group that gave a voice to those doing the racing.
"I started to figure out that touring car racing in Australia wasn't that great," said Noske.
"I remember Larry and I both got disqualified at the Adelaide Grand Prix for being less than a kilo over weight. How could a 1400 kilo car be knocked out for being less than a kilo overweight when I myself was weighed in at five kilos over my actual and real weight?
"Larry and I sat down with Allan Moffat and Fred Gibson and decided to form the Australian Touring Car Entrants Association.
"We started off slowly and then over the next year and half started to exert some influence.
"We as a category started telling CAMS what to do; it was all for the good of the sport.
"Dick Johnson, Allan Moffat, Fred Gibson, Alan Gow and Larry Perkins were the public face, they had the credibility to make it happen.
"I had some ideas and we put it together as a team. Sure there were reservations by some, but they could see it would be good for them all and it all started to come together."
It was Noske's relationship with Roger Penske that helped get a blueprint for the sport together. He went to the US, met with some key C.A.R.T (Championship Auto Racing Teams Inc) people and wrote his 'Blueprint for the Future'.
"I'd told Roger about my frustrations with the organization of the Australian Touring Car Championship," said Noske.
"He invited me to the 1990 Long Beach GP and introduced me to the key people at C.A.R.T.
"They had started up C.A.R.T because of the same reason; they were fed up not having control over their own destiny.
"At that point C.A.R.T was the premier series in the world and on the way back from the US on the plane I wrote a document called the Blueprint for the Future which became the basis for what is now V8 Supercars."
Noske presented his Blueprint to the Australian Touring Car Entrants Association (ATCEA) group and everyone was enthusiastic.
"In 1992, the ATCEA started to get some momentum and Fred Gibson got Paul Beranger and Rob Corbett involved to transfer everything into a company structure called Touring Cars International," said Noske.
"By 1993 Bob Forbes and Wayne Cattach had started to get seriously involved and we'd formed a technical committee, I was the Chairman and we used to meet at the Park Royal on the first Monday of every month and those meetings formed the basis of the technical regulations that still govern V8 supercars.
"In early 1994 at the Gold Coast Indy, Andrew Craig (the then CEO of C.A.R.T) and Roger Penske handed Bob Forbes, Wayne and myself some C.A.R.T commercial and technical documents.
"We spent the next six months devising a plan for creating a teams' licensing system. These are now known as the REC (Racing Entitlements Contract).
"Basically you couldn't race unless you had a license; it was like a franchise system and basically made the teams shareholders.
"I've still got the receipt for the first license we sold, Allan Moffat bought that. He gave me an IOU for $500."
Noske was certainly heavily involved in the Australian motorsport scene, he had been racing, he ran teams, his son Mark was starting to race and he was involved in an organization that was trying to take the sport to another level.
It was while Noske was in America supporting his son that the Touring Cars International fell down and V8 Supercars, as we know it, was born.
At the time that the Australian Touring Car Entrants association was formed, it was about strengthening the sport and giving the teams a voice. Noske and the men that were involved in the association started something important for the sport which was carried on by AVESCO and SEL.
"Mark was racing, basically doing it by himself, so I stepped back from the entrants association to help Mark with his career," said Noske.
"While I was In America, Touring Cars International had been liquidated and a new business called AVESCO (Australian Vee Eight Supercars Company) was set up.
"25 percent of the shares went to IMG; SEL (Sports Entertainment Limited) was formed and that's where V8 Supercars came from, that's how it all evolved."
Looking back at his time involved in motor sport, Noske is obviously proud of what he has been able to accomplish, both in the board room, as a team manager and on the track. He admits he was only ever a hobby racer, but he enjoyed it nevertheless.
"I raced because I enjoyed it, it was a hobby," said Noske.
"Anyone that's driven a Sprintcar would have to say that driving one of them is the highlight of their career, they are the greatest race cars and so entertaining.
"I was able to drive a touring car, I raced at Bathurst and drove for people like Dick Johnson, Glenn Seton and Peter Brock, it was so much fun.
"I'd work my guts out during the week then go to the race track at the weekend. It was a great release; it was all fun, that's what it was. I never intended it to be anything else."
Having worked for his dad driving trucks then starting a successful transport company called Kalari, Noske is now in charge of Noske Logistics. It employs his son Mark and the business is responsible for the logistics of the world's biggest under construction wind farm.
"In July 2005 I started Noske Logistics," said Noske.
"I started with one driver and one truck and built it up from there.
"Today we have some very good long term contracts and have a dominant position in the Australian wind energy market.
"Mark is currently responsible for the total logistical supply chain of what is currently the world's biggest wind farm, out in Warrnambool.
"We are extremely busy. While I don't get out to race tracks very often any more, I still follow the sport but my weekends are more about taking the kids to the football now."