Rossi pledges future to MotoGP amid Stoner fallout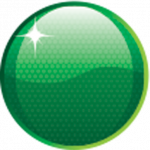 Valentino Rossi has confirmed that he plans to continue racing in MotoGP for at least another two seasons following the shock retirement announcement from Australian rival Casey Stoner.
Rossi's future has been the subject of much speculation this season as the nine-time World Champion continues to struggle on the Ducati machinery.
Rossi currently sits ninth in the 2012 standings, 44 points adrift of Stoner's haul over the first three races.
Describing Stoner's decision to quit the sport at the end of the season as "bad news", Rossi reaffirmed his commitment to the premier class of motorcycling.
"Yes, it's a big surprise," said Rossi of Stoner's decision.
"I think it's bad news for all the MotoGP world because at the end of the season maybe we're losing one of the great riders and a great rival. Is negative, but it's his own decision.
"For me it's very difficult to understand where my retirement news started from, as I never spoke about my retirement. I want to race in MotoGP for the next two years for sure."
Fellow World Champion Jorge Lorenzo also said he was surprised by Stoner's choice.
"It's a surprise for me, for everyone. I didn't expect it," said the Spaniard.
"I heard the rumours and I thought there was a possibility, but I thought he would continue next year.
"Now he has told us, it's not good news for MotoGP I think, but his decision is to live quietly with his family and we must respect his decision."
The 2012 MotoGP World Championship continues at Le Mans this weekend.
CLICK HERE for Speedcafe.com's earlier story on Stoner's impending retirement
CLICK HERE for Stoner's comments on a potential switch to V8 Supercars
CLICK HERE for V8 Supercars' statement on Stoner's future