Doohan: Stoner has time for MotoGP comeback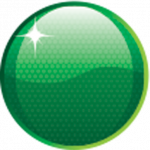 Australian motorcycle hero Mick Doohan says that time is on Casey Stoner's side, if he wanted to reconsider his retirement plan.
Repsol Honda rider Stoner, 26, announced this morning (Australian time) that he will withdraw from MotoGP at the end of 2012, stating a lack of "passion."
CLICK HERE for Speedcafe.com's breaking story on Stoner's retirement.
Doohan, winner of five-consecutive 500cc world motorcycle titles, says Stoner's decision to retire was expected, given some of his recent comments.
"He has talked about it on and off for some time, so his decision itself doesn't really surprise me," Doohan told Speedcafe.com.
"It does surprises me, though, that he has acted on it this quickly.
"He could come back in a couple of years if he felt has made the wrong decision.
"You never know. It's pretty early in the season. He may decide in a couple of months to keep on racing.
"For me, I think there is still plenty of time in the season for people to convince him to stay on."
If the dual world champion goes ahead with today's retirement announcement, Doohan says that it will make this October's Phillip Island MotoGP race a "massive event."
"Phillip Island will be large. If he is leading the world championship and winning races, it will be a massive event," Doohan said.
"At the end of the day, people want to see great racing and an Australian doing well. At the moment, Casey is all of that, and there will be a little bit more interest if it's his last Grand Prix."
Stoner's announcement has immediately prompted speculation regarding a possible move into a four-wheel motorsport career.
Doohan says that whatever Stoner decides to do in the future, if he attacks it with the dedication he has given motorcycle racing, he will be a success.
"If he puts the focus we've seen from in MotoGP into something else, then for sure, he will be successful in other areas," Doohan says.
"He has also talked about wanting to race cars and do a bunch of other things. It wouldn't surprise me if he starts to go off and do that. He has always been fairly quick in cars. He's young enough to take up a career that might set him apart."
CLICK HERE for Casey Stoner's thoughts on competing in V8 Supercars.
CLICK HERE for V8 Supercars reaction to Stoner's retirement.
Click below to read Speedcafe.com's Phillip Island 300 Race Guide.