Commodore NASCAR confirmed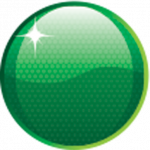 General Motors has confirmed that the shape and styling of its 2013 Chevrolet NASCAR Sprint Cup entry will be based around the Australian designed and manufactured Commodore model.
Holden which announced a new export program, confirming today that Commodore will return to North America in late 2013 as the new Chevrolet SS performance sedan.
The limited production derivative of the yet to be launched VF Commodore will arrive in North American showrooms late next year. It will be the first time in 17 years that Chevrolet will offer a rear-wheel-drive sedan for sale in the US.
To boost the profile of the SS, Chevrolet will use its NASCAR Sprint Cup racecar as a key marketing tool, with the debut to come at the famed Daytona 500 in February.
Former Holden boss in Australian and now General Motors President of North America, Mark Reuss, was thrilled with today's announcement.
"I am delighted to say that Chevrolet will deliver a true rear-wheel-drive NASCAR racecar in the SS that very closely links the performance sedan that will be available for sale," said Reuss.
"The Chevrolet SS is a great example of how GM is able to leverage its global product portfolio to deliver a unique performance experience that extends well beyond the track and I am personally looking forward to driving it."
Although all NASCAR vehicles, whether it be Chevrolet, Ford, Toyota or Dodge are all identical in the vehicle shape and specification, the silhouette and most importantly the front and rear facia, including badging, does resemble road going models.
The fact that the next Commodore model will be raced both in NASCAR and V8 Supercars opens the door for General Motors to cross-promote with the likes of multiple champions Jamie Whincup and Jimmie Johnson on both sides of the Pacific.