Casey Stoner confirms MotoGP retirement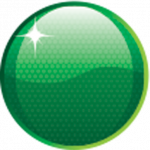 World Champion Casey Stoner has ended weeks of speculation by announcing that he will quit the MotoGP World Championship at the end of this season.
The Australian Repsol Honda rider made the announcement at a packed official pre-event press conference for the Monster Energy Grand Prix de France.
He made the following short statement.
"After a long time thinking, a lot of time talking with my family and my wife, this has been coming for a couple of years now but at the end of this 2012 season I will be not racing in the 2013 Championship," said Stoner.
"I will be finishing my career at the end of this season in MotoGP, and go forward in different things in my life.
"After so many years of doing this sport which I love, and which myself and my family made so many sacrifices for, after so many years of trying to get to where we have gotten to at this point, this sport has changed a lot and it has changed to the point where I am not enjoying it. I don't have the passion for it and so at this time it's better if I retire now.
"There are a lot of things that have disappointed me, and also a lot of things I have loved about this sport, but unfortunately the balance has gone in the wrong direction. And so, basically, we won't be continuing any more. It would be nice if I could say I would stay one more year, but then where does it stop? So we decided to finish everything as we are now."
After winning the 2007 MotoGP title with Ducati and last year's championship with Honda, Stoner is once again in top form leading the 2012 title fight by a single point ahead of Yamaha's Jorge Lorenzo heading into this weekend's fourth round at Le Mans.
Stoner's life has shifted in recent months, including the arrival of his and wife Adriana's their first child, Alessandra, in February.
Attention has now switched to just what the 26-year-old will do, including V8 Supercars. He has not only sampled a TeamVodafone Commodore at a private test in December, he was also a keen observer in the Triple Eight Race Engineering garage at Bathurst and the Sydney Telstra 500 last year.
Check out the Foxsports News report – including the media conference