Academy Shootout spot for Torey Blanch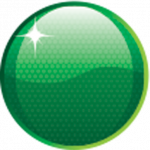 New South Wales female karter Torey Blanch has been invited to drive in a shootout to win a place on the grid in the 2012 CIK-FIA Karting Academy Trophy.
Blanch was selected by the FIA Women in Motor Sport Committee as one of 11 young racers from all over the world to try out for the drive.
After being nominated recently by the Women of Australian Motor Sport (WAMS) in consultation with the Australian Karting Association (AKA) as Australia's representative. She was then selected by the FIA committee to participate in the two-day shootout that will take place at Friuli, Venezia in Italy on June 2/3.
The successful driver from this shootout will be given the opportunity to contest the 2012 CIK-FIA Karting Academy Trophy, contested by more than 50 of the world's top young drivers aged between 13 and 15 years.
The 15 year-old will follow in the footsteps of Caitlin Wood participated in the same program in 2011. Caitlin impressed judges by qualifying third overall last year in her shot at winning entry to the championship. Blanch has been karting since the age of ten and has amassed a number of impressive results, including winning the Junior National Heavy category at the 2012 All Ladies Championships in Lithgow.
Head of the WAMS nomination committee, Leanne Tander, believes Torey has the experience and ability to impress in Italy.
"She was a standout candidate for us to put forward to the FIA," said Mrs Tander.
"Torey clearly has plenty of ability – she has achieved some really strong results over the past few years.
"However, it was her attitude and maturity towards her racing – the way she approached things reminded us a lot of how Caitlin went about her business last year.
"I think she has everything she needs to represent Australian motor sport strongly."
Blanch believes this experience will stand her in good stead for her first taste of international karting.
"I'm really excited about heading over to Italy and testing myself against the best young karters in the world" said Torey.
"When I heard the news I was over the moon – it is the chance of a lifetime and I'm looking forward to getting to Italy and making the most of this opportunity."
"My focus now is on preparation; I'm going to speak with Caitlin (Wood) about her experiences as well as working on my fitness and working with a driver training coach."