Michael Ritter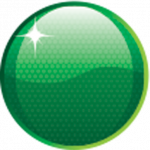 National-level Formula Ford entries are at an all-time low, with just 10 and 11 competitors entering the past two rounds at Symmons Plains and Phillip Island respectively.
Regarded as the premier breeding ground for the country's next generation of motorsport superstars, the class has seen a sharp decline in numbers, compared to previous seasons.
So, why is this so? State level entries, particularly in Victoria, are huge, the level of professional teams entering is also as strong as it has ever been, and the calendar is arguably one of the best ever produced.
Long-time Formula Ford team owner Michael Ritter told Speedcafe.com's Grant Rowley that the lack of numbers is only a short-term problem …
SPEEDCAFE: There's been a sharp decline in competitor numbers in the national Formula Ford Championship, compared to recent years. What do you think are the reasons for this?
MICHAEL RITTER: The Grand Prix had almost 20, but certainly in Tasmania and this weekend at Phillip Island, it's less than ideal, but it's not a crisis.
While the actual total numbers aren't there, the level and the intensity at the front of the field is every bit as competitive and strong as it has ever been.
SPEEDCAFE: In terms of the shear numbers, can it be contributed to the economic situation, or does it go beyond that?
RITTER: There's a few elements to it, and the economy is definitely one. I don't see people who have looked at Formula Ford and gone to race elsewhere. That hasn't happened. For sure, the economy is hurting us.
What you have to look at is that the entries that are there are all essentially 'team' cars. There are no privateer guys who are there full-time, or even part-time, to boost the numbers at national series rounds.
The category's initiative of the Chairman's Cup has the best intentions. (CLICK HERE for Speedcafe.com's past story on the details of the Chairman's Cup).
The Chairman's Cup makes the step up from state to national level more attractive for guys who aren't capable of running the entire championship. It's early days for it, but hopefully that will pay dividends as far as numbers go.
SPEEDCAFE: We saw a reasonable grid at the Grand Prix meeting, but small numbers for Symmons Plains and Phillip Island. Do you think that numbers will increase when we head to some of the category's marquee events, like Townsville and Bathurst?
RITTER: For sure, you'll see some of those privateers race at those major events during the year. Undoubtably, those events are an attraction, due to the event and its level of coverage.
SPEEDCAFE: Traditionally, if the national championship is low on numbers, state racing is booming. This year, nearly 40 entrants have entered the first two rounds of the Victorian Series at Winton and Phillip Island. Do you see next year's national numbers increasing with some of those state guys stepping up?
RITTER: I wouldn't question that at all. Looking at it that way, we're in a bit of a transient situation at the moment. Last year in the national series, we had a lot of guys who were in their second or third year of national competition and looking to move on.
This year is state we've had a massive influx of young karting talent – far more than we've seen in one year. And they are really young, some of them 14, making that transition from karting to Formula Ford. They are at that point where they are juggling their state racing with school commitments, and also gaining experience. Some of them feel they need that state experience before making the step up, and rightly so.
Speaking from my team's perspective, we have Anton (De Pasquale) making his national debut this round, and one of our other drivers Luke Marquis will be making his transition soon.
With a few more of those guys making the step up, soon you'll have the numbers go up quite significantly.
SPEEDCAFE: You mentioned before about the lack privateers in the class. Are the days over of those type of entries being able to compete at the national level against the likes of Sonic, Borland, Minda and Synergy?
RITTER: It's tough, and depending on their level of experience, it's going to be a big call for a privateer to come along and win races or finish on the podium.
A good example of someone taking that approach was Cameron Waters. They were running their own family outfit, preparing it and transporting it, with a small arrangement with my team to provide them with technical support and assistance. It worked very well for them in his time in state racing. It gave Cameron a good bunch of experience, without the outlay of doing a full program with a professional team. When it came time to make the step up, he joined us and in his first full year won the championship.
History shows that it can be done. It's a more cost effective way to do it, if your circumstances allow for it.
SPEEDCAFE: Despite the small numbers, this year's national championship is very competitive, with the four drivers at the top of the table all genuine race winners, and all from different teams …
RITTER: Absolutely. They are all very experienced too. They are all third year Formula Ford drivers and they are all competitive young guys, fighting it out, which is only for the benefit of their future careers.
And they are all good drivers. I would be highly surprised if at least one of them doesn't go on, and history shows they will. If you're good enough to win a Formula Ford championship, you've got a pretty solid and sound base to work from.