Holden Commodore set to be Chevrolet's next NASCAR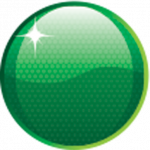 Holden's home-grown Commodore is expected to be confirmed as Chevrolet's next body shape to compete in NASCAR.
Holden and parent company General Motors is set to announce that the Adelaide-built, V8-powered Commodore will be exported to the United States, rebadged as a Chevrolet SS Performance, paving the way for the body shape to be raced in NASCAR.
The historic deal will mean that the likes of Jimmie Johnson, Jeff Gordon and Dale Earnhardt Jr will race cars that have Australian DNA in them.
NASCAR is changing its body shape regulations next year, allowing each manufacturer to have its race cars look more like their road-going counterparts.
NASCAR's revised body style rules moves the sport away from a control body shape, shared by all four competing manufacturers (Chevrolet, Ford, Toyota and Dodge). Since the introduction of the sport's 'Car of Tomorrow' in 2007, the only distinguishable differences to each make has been the grill and headlight decals.
Since the introduction of NASCAR's new regulations, Chevrolet has compete under its 'Impala' guise.
Reports suggest that full-scale testing of Chevrolet's NASCAR is expected to begin soon, and the bodywork expected to be revealed at the same time.
Holden and General Motors have refused to comment prior to any announcement.
It will be the second time that the Commodore shape has been sold not the US, with Pontiac re-badging the Aussie car until GM closed the brand when it was forced into bankruptcy during the global financial crisis.