Craig Lowndes closes on next international drive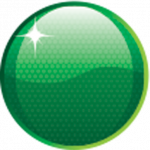 Champion Australian race driver Craig Lowndes is closing on a deal to return to Germany for another VLN race meeting with Audi.
The five-times Bathurst 1000 winner is hoping to compete at the Nurburgring's Nordschleife circuit in late July, one of few remaining VLN races this year that does not clash with his V8 Supercars duties.
If Audi and Lowndes can achieve this, the TeamVodafone driver will have satisfied the strict licensing protocol and be allowed to enter next year's Nurburgring 24 Hour – V8 schedule clashes pending.
Lowndes attempted a VLN series event at the Nurburgring last June, but crashed out of the weekend during practice.
He says that a deal to race in Germany is close, but not 100 percent sorted.
"Our focus is to try and do one of the VLN races, which will classify me for the (Nurburgring) 24 Hour next year," Lowndes told Speedcafe.com.
"Doing that race in a few months time and securing my licence is definitely something I want to secure. That's the main objective this year, and we'll see what the calendar does next year.
"I don't have anything formalised yet, but we're working hard to make it happen."
This year's Nurburgring 24 Hour will be held this weekend, with Lowndes' V8 endurance team-mate Warren Luff competing for the same Audi team that Lowndes would drive with, if he had the license and was available.
"The Nurburgring 24 Hour clashes with Phillip Island this weekend, so even if I was classified, I couldn't have done it," Lowndes said.
"The best I can do is keep an eye on what Warren is doing. We'll certainly share notes when he gets back, but in the meantime, we'll stay in touch via texting or Twitter."
For more on this weekend's Phillip Island 300, see Speedcafe.com's V8 Race Guide below.
CLICK HERE to download Speedcafe.com's Phillip Island 300 Race Guide