Scott Pye confirmed at LDM for endurance races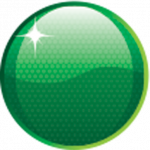 Scott Pye has been confirmed as Taz Douglas's co-driver for the Sandown 500 and the Bathurst 1000.
Pye, currently third in the Dunlop Series, will team-up with Douglas in the #30 iSelect Commodore VE II at two of V8 Supercars biggest races.
The deal to drive the Lucas Dumbrell Motorsport car has been facilitated by Triple Eight Race Engineering – the team that supplies LDM with its racing hardware and technical support.
Pye will get his first taste of the iSelect.com Commodore in 'Practice Zero' at Phillip Island this Friday.
CLICK HERE for full details on driver entries, including endurance drivers, for this weekend's Phillip Island 300.
The South Australian is looking forward to making his debut with the Triple Eight customer team.
"I'm excited. To make the enduros in my first year back in the country is fantastic," said Pye.
"I can't thank Lucas Dumbrell and Triple Eight enough.
"I'm really looking forward to joining Taz in the enduros. He's done a brilliant job this year, and he's been quick.
"I've done plenty of miles around Sandown, and in fact won my first Formula Ford race there in 2009, so I'm looking forward to the 500. I'd say Sandown is one of my best tracks, and to go to Bathurst in my first season in the (Bathurst) 1000 is fantastic.
"Earlier in the year I ran the 12 Hour at Bathurst in the HSV Astra and fell in love with the circuit. To run around it in the iSelect Commodore will be brilliant."
Lucas Dumbrell says that Pye is a great addition to his young team.
"We're excited to have Scott on board," Dumbrell said.
"We've been talking to Roland Dane (Pye's Manager) about this for a while, so it's nice to finally get the chance to confirm that he'll be joining us. He's a great young talent and proven already in the Dunlop Series that he has what it takes to be competitive.
"We've had a pretty good start to the year – Symmons Plains being the standout – and are working towards the enduros. The Team iSelect Commodore, with assistance from Triple Eight, has shown that it can run with the leaders, and while our results haven't been as consistent as perhaps we would have liked, we know we have the pace."
Confirmation of Pye's drive with Douglas at Sandown and Bathurst leaves only a handful of endurance drivers sets to be confirmed. Speedcafe.com understands that Kelly Racing will make an endurance driver announcement in the coming days, while Russell Ingall's team-mate is yet to be announced.