Australian cricket captain to make rally debut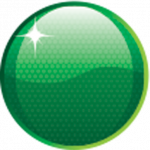 Australian cricket captain Michael Clarke will swap his cricket whites for a driving suit and steering wheel when he joins the BP Ultimate team in the Brakes Direct International Rally of Queensland.
Clarke, who has been an Ambassador for BP Ultimate since November 2011, will compete in two stages of the Sunshine Coast rally, including the 7.8kms BP Ultimate stage at Pomona.
Clarke, taking part in his first rally event, will drive a Mitsubishi Lancer Evo have veteran co-driver Mark Stacey aboard as his co-driver for the invitational entry.
Having developed a passion for cars and driving from a young age, Clarke is looking forward to swapping the baggy green for a racing helmet.
"It's pretty well known that I have a passion for driving, but a part of me has always wondered what it would be like to go up against the best in the business," he said.
"There's no doubt that rally driving is one of the most exhilarating sports around and, as someone who puts my heart into everything I do, this is a great opportunity to mix it with some of the world's best drivers."
International Rally of Queensland Event Director Errol Bailey is delighted that a high profile Australian sports star will be apart of his event.
"We're really excited to have Michael get behind the wheel. We know how good he has been on the cricket field in recent times, but this will be a completely new challenge for him," Bailey said.
"As the official control fuel used by all of the Australian rally teams in this six-round championship, BP Ultimate helps to keep each team's engine running at its peak for top performance. We are really excited to have the BP Ultimate ambassador with us to share his love for driving and competing."
IROQ, now in its 44th year, is the longest-running round in the Australian Rally Championship and now also incorporates a round of the prestigious FIA Asia Pacific Rally Championship.
The event will take place from May 25-27.