Willliams team members released from hospital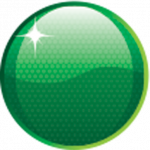 Williams F1 has confirmed that just one of its crew members remains in hospital in Spain following the fire that took place in the team's garage immediately after the weekend's Spanish Grand Prix.
Two other members of the team were released yesterday to return home for further smoke inhalation treatment.
The remaining member, who suffered burns in the incident, is said to be in a stable condition and expected to travel home within the next day and a half.
It is believed that the fire started in an area of the garage where fuel was being prepared for transport. Williams, the FIA and local authorities continue to investigate the matter.
Team principal Frank Williams, who it is understood was addressing the team following its victory in the Barcelona race when the fire started, expressed his appreciation of the support lent from other teams during the emergency.
"Everyone at Williams F1 is extremely relieved that this event was contained as quickly as it was and the damage which occurred was, relatively speaking, limited in its nature," he said.
"While the incident was unexpected and definitely most undesirable, it has demonstrated the genuine cohesiveness, camaraderie and spirit of co-operation that exists within the Formula One paddock.
"The astonishing response from the teams and other paddock personnel was immediate, unconditional and overwhelming."
The 2012 Formula 1 World Championship continues at Monaco on May 24-27.