Pro Stock Winternationals field biggest ever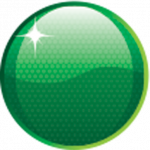 The Pro Stock division of the ANDRA Pro Series is set to create history at Willowbank Raceway next month when 26 hopefuls roll out for qualifying at the Fuchs Winternationals, June 8-11, the biggest entry of any class in professional level Australian drag racing history.
They will be vying for just 16 positions on race day. The class – which saw its first official pass under seven seconds just two weeks ago in Sydney – continues to go from strength to strength and the competitiveness among the field increases with every single event. A little over a tenth of a second covered first to 16th in Sydney.
Currently, Queenslander, Denis Whiting is the Championship leader, however he is being chased down by fellow Queenslander, Dave Newcombe. Newcombe sits 47.5 points off of Whiting – who has been eliminated at the last two events in the first round.
Newcombe was the first driver in Australia to crack a 'six' in testing for the Winternationals last year and believes his John Barbagallo tuned powerplant has the goods to equal if not better the official mark set by Peter Ridgeway at the Nitro Champs come the Long Weekend.
"I think we'll do it for sure, bad luck has got us at the last two meetings," he said. "That's the way it goes sometimes. We're using John Barbagallo engines and to be honest I think they're making more power than the American packages."
After being the fastest in qualifying in Sydney and finishing second in the Final to Ridgeway, Newcombe would happily trade a six second pass for the Championship.
The Fuchs Winternationals will be the Grand Final for both the ANDRA Pro Series and Rocket All Stars Series Drag Racing Championships, featuring every professional category in the sport and will take place between June 8-11 at Willowbank Raceway, near Ipswich.
"The championship is the goal. Unfortunately we were number two last season, but this season has been very tight and we're hitting our stride at the right time."