McConville appointed Driving Standards Advisor for V8 Touring Cars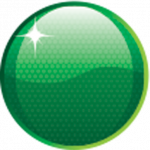 Cameron McConville has been appointed Driving Standards Advisor for the Kumho Tyres Australian V8 Touring Car Series.
The highly-experienced Victorian driver becomes the first 'DSA' appointed to the Kumho Series – run for ex-V8 Supercars.
McConville will dovetail the role with his driving standards work with the Porsche GT3 Cup Challenge, which like the Kumho Series, races on the Shannons Nationals program of events.
He will begin the Kumho Series role in Round 4 at Queensland Raceway (August 11-12) and also serve as DSA in the final two rounds at Phillip Island and Sandown.
McConville has already committed to race a Ferrari in the Australian GT Championship at the Winton Shannons Nationals round in June in addition to his Porsche GT3 Cup Challenge driving standards work – a fill-in DSA will be secured for that weekend's Kumho Series round.
"I'm already at the Shannons rounds with the GT3 Challenge guys and where there aren't any clashes with them, Porsche have been good enough to allow me to assist the V8 Touring car boys," said McConville.
"I'm confident I can steer the guys in the right direction as I've actually raced some of the cars that are out there on the grid. I can give them some guidance and perhaps techniques to clean the racing up and long-term protect their investments somewhat.
"Rob (Curkpatrick, category commercial manager) runs a really good racing series that's growing all the time, so I'm very happy to help where I can."
McConville has fast built a reputation as a sought-after driving standard advisor.
In addition to the Kumho Series and Porsche GT3 Challenge, he also fills the role for the Porsche City Index Carrera Cup and shares the duty with Steve Richards in the Australian Formula Ford Championship.