John McIntyre relishing V8 endurance acid test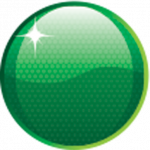 John McIntyre says he is remaining cool, despite the prospect of being the kingpin in Will Davison's 2012 V8 Supercars Championship bid.
McIntyre will team up with title contender Davison in the #6 Tradingpost Ford Performance Racing Falcon at the Sandown 500 and Bathurst 1000 – two of the three two-driver V8 races.
Davison has won five of the nine V8 races this year, and if it wasn't for a first lap incident in Race 7 at Barbagallo Raceway, could have been enjoying a healthy title lead. He currently sits second in the V8 Supercars Championship, 29 points adrift of TeamVodafone star Jamie Whincup.
McIntyre is an experienced V8 Supercars driver, having driven the past five endurance seasons with Stone Brothers Racing.
This year, however, will be the first time that McIntyre is involved in a championship battle.
To best prepare him for his September/October task, FPR has ensured McIntyre maximum track time, flying him over from New Zealand for this Friday's 'endurance driver' practice sessions at Phillip Island.
McIntyre, a leading driver in the V8 SuperTourers category, says that he is not placing any extra pressure on himself, despite his increased responsibility.
"This is the kind of opportunity all drivers aspire to be involved in and I can't wait to contribute," McIntyre told Speedcafe.com.
"Yeah, there's a bit of pressure, but the chance to drive in a car that is fighting for the championship does not come around very often.
"I knew when I signed with the team that there would be a good chance that the title would be on the line and I'd be playing my part, but that made me even more eager to be involved.
"Will and the team have been doing an awesome job. It's an exciting time for everyone there and I can't wait to get into it."
Phillip Island will mark the third time that McIntyre has driven an FPR Falcon. He got his first taste at Winton in December last year during the team's final test of the season.
McIntyre received his second drive at V8's pre-season test at Sandown, but due to the team's heavy workload, only received a handful of laps.
"I drove the car at Winton, but there was a lot going on with the team, and it was the same at Sandown. That felt very rushed for me and I did very few laps," he said.
"This will be the most consecutive laps I've had with the team, and that is important for me, to make sure I'm comfortable."
Besides being an in-demand V8 endurance driver, McIntyre is a leading contender in his home country's new V8 SuperTourers class.
Currently running second behind Jonny Reid, McIntyre says that his 'race fitness' will benefit Davison and FPR.
"I probably feel more ready this year than I've ever felt before," he said.
"The V8 SuperTourers are a lot more similar to a V8 Supercar than what our old cars were. We've done plenty of testing and had three race meetings already, so I'm race fit."