GT3 Cup Challenge regular scores guest drive at Phillip Island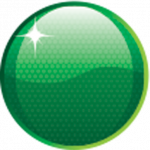 Jeff Bobik will step up to the Porsche City Index Carrera Cup at Phillip Island this weekend.
A regular front-runner in the Porsche Staff Solutions International GT3 Cup Challenge, Bobik will make his debut in the main class, driving the category's Guest Car at his home circuit.
Bobik is one of four new or returning drivers to Carrera Cup, with Matt Kingsley and Nathan Tinkler making a comeback, while Marcus Zukanovic will join Bobik as a class debutant.
CLICK HERE for Speedcafe.com's past story on Matt Kingsley.
CLICK HERE for Speedcafe.com's past story on Marcus Zukanovic.
Bobik says that his drive in Carrera Cup is the realisation of a long-held dream.
"It has been my long-time dream to race in Carrera Cup," Bobik said.
"I've been watching the category since it started in Australia and it's a massive thrill to now join the series after competing in GT3 Cup Challenge for several seasons.
"Racing in GT3 Cup Challenge has prepared me well for this transition, with competition quite close to that of the mid-pack racing in Carrera Cup.
"At the end of the day in GT3 Cup Challenge, you're still racing a Porsche – it's left-hand drive, has a sequential gearbox and has the same unique characteristics as the newer Carrera Cup race car."
The 19-car Porsche field includes the returning Tinkler, who has expanded his Hunter Motorsports team to a two-car squad alongside Perth round winner Jonny Reid. Tinkler will campaign the 997 GT3 machine that was driven by Michael Patrizi last year.
Reigning Porsche City Index Carrera Cup Australia Champion Craig Baird enters the Phillip Island round in the lead of the 2012 point standings ahead of 2004 Carrera Cup title winner Alex Davison.
Reid, who is quickly rising up the points ladder following his absence from Round 1 in Adelaide, is third, with last year's Phillip Island round winner Daniel Gaunt in fourth.
Track action kicks off on Friday.
See below for a preview to this weekend's Porsche City Index Carrera Cup round.