Williams celebrations soured by team garage fire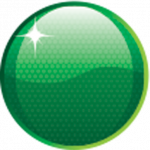 Williams F1's victory celebrations were cut short yesterday after a fire broke out inside the team's garage at the Circuit de Catalunya.
Thirty one people have been treated after the fire which erupted an hour and a half after the team won its first Formula 1 Grand Prix since 2004.
It is believed that the fire originated from the fuel area. The team, fire services and the police are working together to determine the cause of the fire.
Autosport.com reports that four Williams team members were seriously injured, with three of them still in local hospitals. Caterham had four of its team members receive medical attention, while a Force India mechanic also was involved.
The victorious team issued a press statement after the fire had been contained.
"The Williams F1 Team would like to thank all of the teams and the FIA for their support in today's incident," said the statement.
F1's governing body, the FIA, said a total of 31 people were seen by medical staff from the circuit.
"The FIA is collaborating closely with the Spanish authorities investigating this incident and will be providing a further update as soon as more information becomes available," said the FIA.
CLICK HERE for Speedcafe.com's full race report and results.