PIRTEK POLL: Should V8s continue to race at Homebush?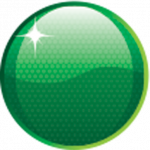 The Sydney Telstra 500′s future has come under threat after reports over the weekend suggesting that the event will be ditched at the end of next year.
Yesterday's Sydney Telegraph reported that V8 Supercars will move the Sydney street race to a mid-year date in 2013 after the state government indicated that it will stop funding the event beyond its five-year deal which concludes next year.
CLICK HERE for Speedcafe.com's news story yesterday.
After a long battle to secure funding for a street event in Sydney, V8 Supercars announced in 2008 that the Homebush Olympic precinct would be used as the venue for a street race.
Since that time, the street race has been the only V8 Supercars race in the greater Sydney region after the demise of Oran Park and the dumping of Eastern Creek from the V8 calendar.
Recently, V8 Supercars announced that it will return to the revamped Eastern Creek circuit this year in a one-off deal.
So, what do you think? Should V8 Supercars and the New South Wales government continue to invest in the Sydney Olympic Park street event? Or is Eastern Creek Raceway (soon to be renamed) good enough to host Sydney's only V8 event. Vote now in this week's Pirtek Poll, below.