Matt Kingsley set for Carrera Cup return with new backing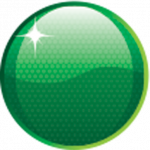 Gold Coaster Matt Kingsley will return to the Porsche City Index Carrera Cup for Round 4 at Phillip Island this weekend.
Kingsley will compete in the #50 Porsche with one-off backing from The Big Pineapple Music Festival.
Kingsley competed in the opening round of the Carrera Cup driving Ray Angus's car, finishing with a best result of third in the final race. He missed the second round at Barbagallo Raceway and currently sits 17th in the points.
The Sunshine Coast's iconic 'Big Pineapple,' located at Nambour, Queensland, has recently been taken over by Porsche enthusiasts Brad Rankin, Roger Lago and Peter Kendal.
The trio have big plans for the major attraction with Saturday markets already taking place and a huge music festival to be held in May 2013.
Kingsley will again drive Angus's car at Phillip Island, and is hoping for strong results to secure funding to compete in the remaining rounds of the championship.
Besides his ambitions in the Australian series, Kingsley is also fielding an offer to compete in the Asian Carrera Cup 2012 later this year. After conducting a two-day test at Zhuhai in China recently, Kingsley is considering potential opportunities to compete in the Asian series.
Another new entrant for this weekend's Carrera Cup round will be Marcus Zukanovic, who will make his Porsche debut. CLICK HERE for Speedcafe.com's previous story.
Craig Baird currently leads the Porsche City Index Carrera Cup, ahead of Alex Davison and Jonny Reid.
Carrera Cup will hold three races at Phillip Island, with practice kicking off the on-track activities this Friday.
See below for Carrera Cup's post-race video from Barbagallo Raceway.