Josh Coppins and Luke Styke continue MX Nationals domination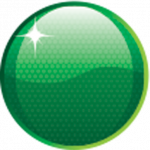 Kiwi Motocross star Josh Coppins won his second MX1 event in the Monster Energy MX Nationals at Wanneroo Motocross Park in Perth, while Luke Styke continued his great form in the MX2 category.
Despite a pinched nerve in his neck Coppins scored moto wins in the first and last moto of the day. His CDR Yamaha team-mate Lawson Bopping played perfect rear-gunner and completed a quinella for Yamaha after results of second, third and sixth. Motul Pirelli Suzuki's Todd Waters rounded out the podium.
Castrol-backed Kawasaki racer and defending Champion, Jay Marmont won the middle moto – his first since turning green, however had to withdraw late in the final moto – the troublesome knee injury he sustained in the pre-season again playing its part.
It was a similar story in MX2, with Championship leader Luke Styke extending his Championship lead for Serco Yamaha Metal Mulisha. He won the opening two motos, before finishing fourth in the final race of the day.
The last moto was a welcome win for Zero Seven Motorsports Adam Monea – who made his return to the sport this year. Monea was dominant in the last race and that effort propelled him onto the final step of the podium just behind DPH Motorsport Honda's Cheyne Boyd.
Styke's Championship lead has extended to 39 points.
The Pirelli Development category didn't make the trek west and will return at Murray Bridge for the next round on May 20.
MX1 Championship Standings (after 4 of 10 rounds):
1. Josh Coppins 253
2. Brad Anderson 211
3. Todd Waters 208
4. Lawson Bopping     203
5. Cody Cooper 183
6. Tye Simmonds 178
7. Jay Marmont 177
8. Jake Moss 157
9. Daniel McCoy 125
10. Daniel Reardon 107

MX2 Championship Standings (after 4 of 10 rounds):
1. Luke Styke 260
2. Ford Dale 221
3. Kirk Gibbs 199
4. Cheyne Boyd 198
5. Josh Cachia 195
6. Kade Mosig 194
7. Adam Monea 190
8. Justin McDonald 143
9. Lewis Woods 134
10. Errol Willis 131