Sydney street race to be moved mid-year before scrapping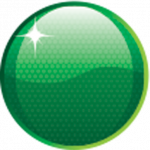 The Sydney Telstra 500 is set to be scrapped as the final round of next year's V8 Supercars Championship, according to reports.
The Sydney Telegraph reports today that V8 Supercars will move the Sydney street race to a mid-year date in 2013 after the state government indicated that it will stop funding the event beyond its five-year deal which concludes next year.
V8 Supercars is tipped to offer the season finale to the Gold Coast, and if it fails to secure further backing, will consider taking the final event to an overseas venue.
The Sydney Telstra 500, held around the Sydney Olympic Park precinct, has drawn 523,000 attendees in its three years and is regarded as one of the highest drawing sporting events in NSW.
"It will not be the V8 grand finale next year," a high-ranking V8 official told The Sunday Telegraph.
"That is a certainty. The event will certainly go ahead this year and will be the final race on the calendar as scheduled.
"And, despite speculation, the race will go ahead next year and there is absolutely no truth to the rumour that the Government are considering paying out the final year of the deal."
CLICK HERE for the Sunday Telegraph's full story.