Pastor Maldonado scores maiden Grand Prix win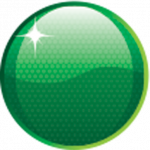 Pastor Maldonado has defeated local hero Fernando Alonso to take the first Grand Prix victory of his career in Spain.
The Venezuelan ran second to the fast-starting Alonso early in the race before taking the lead by pitting two laps earlier at the second round of stops.
The margin between the pair grew to as much as 7.5s during the third stint, before a slow final stop for Maldonado helped Alonso close in on the tail of the Williams with 25 laps remaining.
Maldonado withstood the pressure before pulling away over the final 10 laps to take Williams' first win since the 2004 Brazilian Grand Prix.
Kimi Raikkonen finished just 3.7s adrift of Maldonado in third, one place ahead of team-mate Romain Grosjean.
Raikkonen had emerged from his final stop in excess of 20s behind the leaders having completed a long penultimate stint. The Lotus pair had earlier gone against the trend by remaining on the soft tyres for the second stint.
Kamui Kobayashi made up several places in the final stint to finish sixth, while Sebastian Vettel overcame a drive-through for failing to obey yellow flags and a front-wing problem to take seventh.
Nico Rosberg, Lewis Hamilton – who undertook just two stops after starting from the back of the grid – and Nico Hulkenberg rounded out the top 10.
Mark Webber finished a lap down in 11th having required a front-wing change during the race. Compatriot Daniel Ricciardo was 13th after coming out on the losing end of a race-long battle with team-mate Jean-Eric Vergne.
Felipe Massa managed just 15th in the second Ferrari after joining Vettel in receiving a drive-through for a yellow flag infringement.
Michael Schumacher and Bruno Senna made a spectacular exit from the race when the seven-time World Champion ran into the back of the defending Williams at Turn 1 on Lap 13.
Charles Pic and Narain Karthikeyan also failed to finish after suffering mechanical problems, while Sergio Perez pulled off the circuit after 37 laps having earlier suffered a contact-induced puncture in the opening corners.
Maldonado's performance means that five different teams have won in the first five races of the 2012 season.
Vettel and Alonso currently share the top of the championship standings with 61 points apiece. Hamilton is eight points further adrift, while Raikkonen and Webber round out the top five.
See below for the full race report
| | | | | | |
| --- | --- | --- | --- | --- | --- |
| Pos | Driver | Team | Laps | Time/Retired | Grid |
| 1 | Pastor Maldonado | Williams-Renault | 66 | Winner | 1 |
| 2 | Fernando Alonso | Ferrari | 66 | +3.1 secs | 2 |
| 3 | Kimi Räikkönen | Lotus-Renault | 66 | +3.8 secs | 4 |
| 4 | Romain Grosjean | Lotus-Renault | 66 | +14.7 secs | 3 |
| 5 | Kamui Kobayashi | Sauber-Ferrari | 66 | +64.6 secs | 9 |
| 6 | Sebastian Vettel | Red Bull Racing-Renault | 66 | +67.5 secs | 7 |
| 7 | Nico Rosberg | Mercedes | 66 | +77.9 secs | 6 |
| 8 | Lewis Hamilton | McLaren-Mercedes | 66 | +78.1 secs | 24 |
| 9 | Jenson Button | McLaren-Mercedes | 66 | +85.2 secs | 10 |
| 10 | Nico Hulkenberg | Force India-Mercedes | 65 | +1 Lap | 13 |
| 11 | Mark Webber | Red Bull Racing-Renault | 65 | +1 Lap | 11 |
| 12 | Jean-Eric Vergne | STR-Ferrari | 65 | +1 Lap | 14 |
| 13 | Daniel Ricciardo | STR-Ferrari | 65 | +1 Lap | 15 |
| 14 | Paul di Resta | Force India-Mercedes | 65 | +1 Lap | 12 |
| 15 | Felipe Massa | Ferrari | 65 | +1 Lap | 16 |
| 16 | Heikki Kovalainen | Caterham-Renault | 65 | +1 Lap | 19 |
| 17 | Vitaly Petrov | Caterham-Renault | 65 | +1 Lap | 18 |
| 18 | Timo Glock | Marussia-Cosworth | 64 | +2 Laps | 21 |
| 19 | Pedro de la Rosa | HRT-Cosworth | 63 | +3 Laps | 22 |
| Ret | Sergio Perez | Sauber-Ferrari | 37 | +29 Laps | 5 |
| Ret | Charles Pic | Marussia-Cosworth | 35 | +31 Laps | 20 |
| Ret | Narain Karthikeyan | HRT-Cosworth | 22 | +44 Laps | 23 |
| Ret | Bruno Senna | Williams-Renault | 12 | Accident damage | 17 |
| Ret | Michael Schumacher | Mercedes | 12 | Accident | 8 |
See below for the updated points standings
| | | |
| --- | --- | --- |
| Pos | Driver | Points |
| 1 | Sebastian Vettel | 61 |
| 2 | Fernando Alonso | 61 |
| 3 | Lewis Hamilton | 53 |
| 4 | Kimi Räikkönen | 49 |
| 5 | Mark Webber | 48 |
| 6 | Jenson Button | 45 |
| 7 | Nico Rosberg | 41 |
| 8 | Romain Grosjean | 35 |
| 9 | Pastor Maldonado | 29 |
| 10 | Sergio Perez | 22 |
| 11 | Kamui Kobayashi | 19 |
| 12 | Paul di Resta | 15 |
| 13 | Bruno Senna | 14 |
| 14 | Jean-Eric Vergne | 4 |
| 15 | Nico Hulkenberg | 3 |
| 16 | Daniel Ricciardo | 2 |
| 17 | Felipe Massa | 2 |
| 18 | Michael Schumacher | 2 |
| 19 | Timo Glock | 0 |
| 20 | Charles Pic | 0 |
| 21 | Vitaly Petrov | 0 |
| 22 | Heikki Kovalainen | 0 |
| 23 | Pedro de la Rosa | 0 |
| 24 | Narain Karthikeyan | 0 |