Jimmie Johnson's victory gives Hendrick 200 wins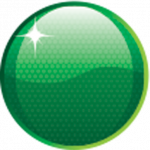 Jimmie Johnson has taken victory in the Southern 500, handing Rick Henrick his 200th race victory in the top level of NASCAR competition.
Johnson held off Tony Stewart on the final restart and cruised to victory at the famous Darlington course.
Denny Hamlin finished second ahead of Tony Stewart, Kyle Busch, Martin Truex Jr, Matt Kenseth, Carl Edwards, Kasey Kahne, Marcos Ambrose and Joey Logano.
Australian Ambrose had a solid run to ninth after earlier going down a lap. The result lifted him three places in the Sprint Cup title, now up to 18th place.
Greg Biffle continues to lead the title ahead of Matt Kenseth.
Results, Southern 500
| | | | | | | | | |
| --- | --- | --- | --- | --- | --- | --- | --- | --- |
| FIN | ST | CAR | DRIVER | MAKE | SPONSOR | PTS/BNS | LAPS | STATUS |
| 1 | 2 | 48 | Jimmie Johnson | Chevrolet | Lowe's | 48/2 | 368 | Running |
| 2 | 8 | 11 | Denny Hamlin | Toyota | FedEx Express | 43/1 | 368 | Running |
| 3 | 17 | 14 | Tony Stewart | Chevrolet | Office Depot / Mobil 1 | 41/0 | 368 | Running |
| 4 | 5 | 18 | Kyle Busch | Toyota | Wrigley's Doublemint | 41/1 | 368 | Running |
| 5 | 6 | 56 | Martin Truex Jr. | Toyota | NAPA Auto Parts | 40/1 | 368 | Running |
| 6 | 19 | 17 | Matt Kenseth | Ford | Best Buy | 38/0 | 368 | Running |
| 7 | 7 | 99 | Carl Edwards | Ford | Ford EcoBoost | 37/0 | 368 | Running |
| 8 | 3 | 5 | Kasey Kahne | Chevrolet | Farmers Insurance | 37/1 | 368 | Running |
| 9 | 28 | 9 | Marcos Ambrose | Ford | Stanley | 35/0 | 368 | Running |
| 10 | 21 | 20 | Joey Logano | Toyota | Dollar General | 34/0 | 368 | Running |
| 11 | 26 | 15 | Clint Bowyer | Toyota | 5-hour Energy | 33/0 | 368 | Running |
| 12 | 1 | 16 | Greg Biffle | Ford | 3M / O'Reilly Auto Parts | 33/1 | 368 | Running |
| 13 | 14 | 27 | Paul Menard | Chevrolet | Turtle Wax / Menards | 31/0 | 368 | Running |
| 14 | 9 | 78 | Regan Smith | Chevrolet | Furniture Row / Farm American | 30/0 | 368 | Running |
| 15 | 15 | 2 | Brad Keselowski | Dodge | Miller Lite | 29/0 | 368 | Running |
| 16 | 23 | 29 | Kevin Harvick | Chevrolet | Rheem | 28/0 | 368 | Running |
| 17 | 24 | 88 | Dale Earnhardt Jr. | Chevrolet | National Guard / Diet Mountain Dew | 28/1 | 368 | Running |
| 18 | 10 | 31 | Jeff Burton | Chevrolet | Caterpillar | 26/0 | 368 | Running |
| 19 | 13 | 43 | Aric Almirola | Ford | Verifone Sail | 25/0 | 368 | Running |
| 20 | 18 | 55 | Mark Martin | Toyota | Aaron's Dream Machine | 24/0 | 368 | Running |
| 21 | 25 | 51 | Kurt Busch | Chevrolet | Phoenix Construction Services | 23/0 | 368 | Running |
| 22 | 31 | 13 | Casey Mears | Ford | GEICO | 22/0 | 368 | Running |
| 23 | 4 | 39 | Ryan Newman | Chevrolet | Bass Pro Shops / Tracker Boats | 22/1 | 368 | Running |
| 24 | 27 | 42 | Juan Montoya | Chevrolet | Target / Kraft | 20/0 | 366 | Running |
| 25 | 36 | 38 | David Gilliland | Ford | Taco Bell | 19/0 | 366 | Running |
| 26 | 20 | 83 | Landon Cassill | Toyota | Burger King / Dr Pepper | 19/1 | 366 | Running |
| 27 | 34 | 36 | Dave Blaney | Chevrolet | SealWrap.com | 17/0 | 365 | Running |
| 28 | 37 | 34 | David Ragan | Ford | Front Row Motorsports | 16/0 | 364 | Running |
| 29 | 22 | 47 | Bobby Labonte | Toyota | Bush's Baked Beans | 15/0 | 364 | Running |
| 30 | 42 | 32 | Reed Sorenson | Ford | Southern Pride Trucking | 0 | 363 | Running |
| 31 | 38 | 10 | Danica Patrick | Chevrolet | GoDaddy.com | 0 | 362 | Running |
| 32 | 33 | 173 | Travis Kvapil | Toyota | Burger King / Dr Pepper | 12/0 | 362 | Running |
| 33 | 16 | 22 | AJ Allmendinger | Dodge | Shell / Pennzoil-AAA | 11/0 | 357 | Running |
| 34 | 11 | 1 | Jamie McMurray | Chevrolet | Bass Pro Shops / Allstate | 10/0 | 345 | Running |
| 35 | 12 | 24 | Jeff Gordon | Chevrolet | Drive to End Hunger / AARP | 9/0 | 339 | Running |
| 36 | 41 | 93 | David Reutimann | Toyota | Burger King / Dr Pepper | 8/0 | 314 | Running |
| 37 | 43 | 249 | J.J. Yeley | Toyota | America Israel Racing / JPO Absorbents | 7/0 | 132 | In Pit |
| 38 | 39 | 74 | Cole Whitt | Chevrolet | Turn One Racing | 0 | 35 | In Pit |
| 39 | 32 | 30 | David Stremme | Toyota | Stock Car Steel and Aluminum | 5/0 | 32 | In Pit |
| 40 | 40 | 87 | Joe Nemechek | Toyota | AMFMEnergy.com / Pellet & Wood Stoves | 0 | 27 | In Pit |
| 41 | 35 | 52 | Mike Skinner | Toyota | CrusaderStaffing.com | 0 | 20 | Out of Race |
| 42 | 29 | 179 | Scott Speed | Ford | Team Kyle / Koma Unwind | 2/0 | 20 | In Pit |
| 43 | 30 | 26 | Josh Wise * | Ford | Morristown Driver's Service | 1/0 | 19 | In Pit |