Jason Crump takes SGP lead with Prague podium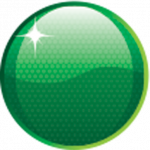 Jason Crump has charged into the lead of the FIM Speedway Grand Prix World Championship after finishing in a solid second place in Prague behind his fellow three-times World Champion, Nicki Pedersen.
Crump, who bowed out in the Semi-Finals at the previous round now leads the World Championship on 44 points, a single point ahead of Pole Tomasz Gollob and defending World Champion, Nicki Pedersen.
Even after three events, it is shaping to be one of the closest World Championship fights in the Grand Prix era, with just 19 points covering the crucial top eight.
Pedersen made it three winners from the three Grands Prix thus far this year in a quality final that featured Crump, Gollob and Hancock – the four elder statesmen of the sport dazzling the Marketa Stadium crowd.
Gold Coaster Crump – who hasn't won a Grand Prix in two years – was 'as surprised as anyone' when told he was leading the Championship chase. Overall, he was the highest points scorer on the night.
"I was close to a win, but in the final Nicki just made too good a start for me off gate two. I couldn't get there with him," Crump said. "I got a good (points) total in the heats, won my semi and obviously six points in the final would have been nicer than four, but you can't win them all. I was as surprised as anybody when they told me I was leading the World Championship. That's a bonus."
Last start winner, Chris Holder annexed a solid haul of points, walking away from Prague with 12 in his back pocket. He moves now to sixth on the World Championship ladder – a mere nine points away from his compatriot.
The next round of the Championship will be held in Gothenburg, Sweden on May 26.
FIM SPEEDWAY GRAND PRIX, PRESENTED BY MONSTER ENERGY STANDINGS (Top 10, after 3 Rounds):
1 Jason Crump 44
2 Greg Hancock 43
3 Tomasz Gollob 43
4 Nicki Pedersen 42
5 Jaroslaw Hampel 39
6 Chris Holder 35
7 Antonio Lindback 26
8 Emil Sayfutdinov 25
9 Fredrik Lindgren 22
10 Andreas Jonsson 20