Legendary road and race car builder Carroll Shelby dies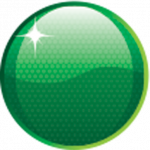 Legendary high performance road and race car builder Carroll Shelby has died, aged 89.
The charismatic Texan turned his short career behind the wheel into a car building business that created some of the most iconic cars of all time.
Shelby, winner of the 1959 Le Mans 24 Hour, died on Thursday at Baylor Hospital in Dallas according to an announcement by his company Carroll Shelby Licensing. The cause of his death was not disclosed.
Shelby is best known for being a member of the Ford family, although he did spend almost a decade building cars for Chrysler and Dodge.
Edsel B. Ford II, member of the Board of Directors of Ford Motor Company and great-grandson of Ford founder Henry Ford, mourned the loss of Shelby.
"Today, we have lost a legend in Ford Motor Company's history, and my family and I have lost a dear friend," Ford II said.
"Carroll Shelby is one of the most recognised names in performance car history, and he's been successful at everything he's done. Whether helping Ford dominate the 1960s racing scene or building some of the most famous Mustangs, his enthusiasm and passion for great automobiles over six decades has truly inspired everyone who worked with him.
"He was a great innovator whose legend at Ford never will be forgotten. Our thoughts and prayers go out to his family and friends."
Shelby is best known for building the fabled Shelby Cobra sports car, as well as playing a part in Ford's Mustang and Chrysler's Viper.
Before Shelby created many iconic road and race cars, he first made his name behind the wheel of a car, winning the 24 Hours of Le Mans sports car race with team-mate Ray Salvadori in an Aston Martin in 1959.
Soon after his win at Le Mans, he gave up racing at the end of 1960 and turned his attention to designing high-powered muscle cars that eventually became the Shelby Cobra and the Mustang Shelby GT500.
The Cobra, which used Ford engines and a British AC sportcar chassis, was the fastest production model ever made when it was displayed at the New York Auto Show in 1962.
The collaboration between Shelby, his car building firm Shelby-American and Ford hit its peek in 1966 and 1967, winning back-to-back Le Mans titles.
In the 1970s, America's energy crisis limited the market for gas-guzzling high-performance cars, so Shelby weathered the downturn by heading to Africa where he operated a safari company.
He returned to America in the 1980s, working with Chrysler, before mending ties with Ford in the early 2000s.
As recent as last year, Shelby worked as a technical adviser on the Ford GT project and designed the Shelby Series 1 two-seat muscle car, a 21st century clone of his 1965 Cobra. His 2013 Shelby GT500 has the most powerful production V8 engine in the world and a top speed of more than 200 miles per hour.
Then 88, Shelby test drove the car at Sebring and the Arizona Proving Grounds, at times driving the car for more than eight hours.
The car that Shelby test drove recently sold for $350,000 at a charity auction in January.
See below for a 110th Anniversary of Ford Racing video, Shelby talks about his career working with Ford and winning Le Mans.