Jenson Button tops practice in revised McLaren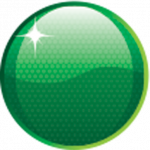 Jenson Button has set the pace on the opening day of practice for Sunday's Spanish Grand Prix.
The Briton lapped the Barcelona circuit in a best of 1:23.399s to emerge 0.16s faster than Bahrain Grand Prix winner Sebastian Vettel.
Nico Rosberg, Lewis Hamilton and Kimi Raikkonen rounded out the top five in the afternoon session, while the morning's pace-setter Fernando Alonso could manage no better than 14th.
Australian drivers Mark Webber and Daniel Ricciardo ended the day seventh and 17th fastest respectively.
As usual, practice in Spain saw the majority of teams roll out a variety of upgrade packages, with a revised high-nose design on the McLaren the most notable of all.
Four reserve drivers took part in Practice 1, with Finn Valtteri Bottas an impressive fifth fastest in the Williams.
Alexander Rossi became the first American since Scott Speed to turn laps in a Formula 1 car on a Grand Prix weekend, ending Practice 1 21st in the Caterham.
Jules Bianchi (Force India) and Dani Clos (HRT) were also in action.
See below for the full Practice 1 result
| | | | | |
| --- | --- | --- | --- | --- |
| Pos | Driver | Car | Time/Retired | Gap |
| 1 | Fernando Alonso | Ferrari | 1:24.430 | |
| 2 | Sebastian Vettel | Red Bull Racing-Renault | 1:24.808 | 0.378 |
| 3 | Kamui Kobayashi | Sauber-Ferrari | 1:24.912 | 0.482 |
| 4 | Jenson Button | McLaren-Mercedes | 1:24.996 | 0.566 |
| 5 | Valtteri Bottas | Williams-Renault | 1:25.120 | 0.690 |
| 6 | Michael Schumacher | Mercedes | 1:25.187 | 0.757 |
| 7 | Romain Grosjean | Lotus-Renault | 1:25.217 | 0.787 |
| 8 | Lewis Hamilton | McLaren-Mercedes | 1:25.252 | 0.822 |
| 9 | Kimi Räikkönen | Lotus-Renault | 1:25.285 | 0.855 |
| 10 | Nico Hulkenberg | Force India-Mercedes | 1:25.339 | 0.909 |
| 11 | Jean-Eric Vergne | STR-Ferrari | 1:25.367 | 0.937 |
| 12 | Felipe Massa | Ferrari | 1:25.433 | 1.003 |
| 13 | Mark Webber | Red Bull Racing-Renault | 1:25.539 | 1.109 |
| 14 | Nico Rosberg | Mercedes | 1:25.607 | 1.177 |
| 15 | Sergio Perez | Sauber-Ferrari | 1:25.918 | 1.488 |
| 16 | Daniel Ricciardo | STR-Ferrari | 1:26.226 | 1.796 |
| 17 | Pastor Maldonado | Williams-Renault | 1:26.297 | 1.867 |
| 18 | Jules Bianchi | Force India-Mercedes | 1:26.630 | 2.200 |
| 19 | Vitaly Petrov | Caterham-Renault | 1:27.475 | 3.045 |
| 20 | Timo Glock | Marussia-Cosworth | 1:28.267 | 3.837 |
| 21 | Alexander Rossi | Caterham-Renault | 1:28.448 | 4.018 |
| 22 | Charles Pic | Marussia-Cosworth | 1:28.633 | 4.203 |
| 23 | Pedro de la Rosa | HRT-Cosworth | 1:29.107 | 4.677 |
| 24 | Dani Clos | HRT-Cosworth | 1:31.618 | 7.188 |
See below for the full Practice 2 result
| | | | | |
| --- | --- | --- | --- | --- |
| Pos | Driver | Car | Time/Retired | Gap |
| 1 | Jenson Button | McLaren-Mercedes | 1:23.399 | |
| 2 | Sebastian Vettel | Red Bull Racing-Renault | 1:23.563 | 0.164 |
| 3 | Nico Rosberg | Mercedes | 1:23.771 | 0.372 |
| 4 | Lewis Hamilton | McLaren-Mercedes | 1:23.909 | 0.510 |
| 5 | Kimi Räikkönen | Lotus-Renault | 1:23.918 | 0.519 |
| 6 | Romain Grosjean | Lotus-Renault | 1:23.964 | 0.565 |
| 7 | Mark Webber | Red Bull Racing-Renault | 1:24.065 | 0.666 |
| 8 | Michael Schumacher | Mercedes | 1:24.080 | 0.681 |
| 9 | Kamui Kobayashi | Sauber-Ferrari | 1:24.214 | 0.815 |
| 10 | Nico Hulkenberg | Force India-Mercedes | 1:24.365 | 0.966 |
| 11 | Felipe Massa | Ferrari | 1:24.418 | 1.019 |
| 12 | Sergio Perez | Sauber-Ferrari | 1:24.422 | 1.023 |
| 13 | Pastor Maldonado | Williams-Renault | 1:24.468 | 1.069 |
| 14 | Fernando Alonso | Ferrari | 1:24.600 | 1.201 |
| 15 | Paul di Resta | Force India-Mercedes | 1:24.688 | 1.289 |
| 16 | Jean-Eric Vergne | STR-Ferrari | 1:24.733 | 1.334 |
| 17 | Daniel Ricciardo | STR-Ferrari | 1:24.769 | 1.370 |
| 18 | Bruno Senna | Williams-Renault | 1:25.047 | 1.648 |
| 19 | Heikki Kovalainen | Caterham-Renault | 1:26.296 | 2.897 |
| 20 | Vitaly Petrov | Caterham-Renault | 1:26.740 | 3.341 |
| 21 | Timo Glock | Marussia-Cosworth | 1:27.314 | 3.915 |
| 22 | Charles Pic | Marussia-Cosworth | 1:27.664 | 4.265 |
| 23 | Pedro de la Rosa | HRT-Cosworth | 1:28.235 | 4.836 |
| 24 | Narain Karthikeyan | HRT-Cosworth | No time | |
See below for Speedcafe.com's Spanish Grand Prix Race Guide
CLICK HERE
to download your copy of the Spanish Grand Prix Race Guide