Hamilton takes pole in thrilling Spanish Grand Prix qualifying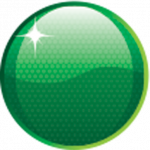 Lewis Hamilton will start from pole for tomorrow night's Spanish Grand Prix after an exciting qualifying session.
The McLaren driver saved his best for his final lap, out doing the next fastest by over half a second. Hamilton was also fastest in Qualifying 1.
The only drama for Hamilton was that his car failed to return to pit lane at the completion of the final session after the team told the Brit to pull off the track due to an issue.
Starting second will be Williams driver Pastor Maldonado, who scored his best-ever qualifying result.
Maldonando was the star of qualifying, topping the second qualifying session and outpacing his more fancied rivals.
Local hero Fernando Alonso (Ferrari) took third place, ahead of Renault pair Romain Grosjean and Kimi Raikkonen, Sergio Perez (Sauber) and Nico Rosberg (Mercedes).
Dual world champion Sebastian Vettel aborted his last lap and will line up eighth. By doing so, Vettel will be able to choose the tyres he starts tomorrow's 66 lap race on, rather than being forced to start on the tyres he finished qualifying.
Michael Schumacher did not set a time in the final session but will start ninth ahead of Kumai Kobayashi who placed sixth in the Q2, only to pull off on the cool down lap of that session due to a hydraulics problem.
Jenson Button and Mark Webber were knocked out late in the second session and will start from 11th and 12th respectively.
HRT driver Narain Karthikeyan failed to make the 107 percent qualifying cut-off. His position on the race will be at the discretion of the stewards.
Qualifying, Spanish Grand Prix
| Pos | No | Driver | Team | Q1 | Q2 | Q3 | Laps |
| --- | --- | --- | --- | --- | --- | --- | --- |
| 1 | 4 | Lewis Hamilton | McLaren-Mercedes | 1:22.583 | 1:22.465 | 1:21.707 | 17 |
| 2 | 18 | Pastor Maldonado | Williams-Renault | 1:23.380 | 1:22.105 | 1:22.285 | 14 |
| 3 | 5 | Fernando Alonso | Ferrari | 1:23.276 | 1:22.862 | 1:22.302 | 15 |
| 4 | 10 | Romain Grosjean | Lotus-Renault | 1:23.248 | 1:22.667 | 1:22.424 | 14 |
| 5 | 9 | Kimi Räikkönen | Lotus-Renault | 1:23.406 | 1:22.856 | 1:22.487 | 13 |
| 6 | 15 | Sergio Perez | Sauber-Ferrari | 1:24.261 | 1:22.773 | 1:22.533 | 14 |
| 7 | 8 | Nico Rosberg | Mercedes | 1:23.370 | 1:22.882 | 1:23.005 | 17 |
| 8 | 1 | Sebastian Vettel | Red Bull Racing-Renault | 1:23.850 | 1:22.884 | no time | 14 |
| 9 | 7 | Michael Schumacher | Mercedes | 1:23.757 | 1:22.904 | no time | 15 |
| 10 | 14 | Kamui Kobayashi | Sauber-Ferrari | 1:23.386 | 1:22.897 | no time | 14 |
| 11 | 3 | Jenson Button | McLaren-Mercedes | 1:23.510 | 1:22.944 | | 13 |
| 12 | 2 | Mark Webber | Red Bull Racing-Renault | 1:23.592 | 1:22.977 | | 8 |
| 13 | 11 | Paul di Resta | Force India-Mercedes | 1:23.852 | 1:23.125 | | 14 |
| 14 | 12 | Nico Hulkenberg | Force India-Mercedes | 1:23.720 | 1:23.177 | | 13 |
| 15 | 17 | Jean-Eric Vergne | STR-Ferrari | 1:24.362 | 1:23.265 | | 11 |
| 16 | 16 | Daniel Ricciardo | STR-Ferrari | 1:23.906 | 1:23.442 | | 11 |
| 17 | 6 | Felipe Massa | Ferrari | 1:23.886 | 1:23.444 | | 12 |
| 18 | 19 | Bruno Senna | Williams-Renault | 1:24.981 | | | 8 |
| 19 | 21 | Vitaly Petrov | Caterham-Renault | 1:25.277 | | | 8 |
| 20 | 20 | Heikki Kovalainen | Caterham-Renault | 1:25.507 | | | 8 |
| 21 | 25 | Charles Pic | Marussia-Cosworth | 1:26.582 | | | 8 |
| 22 | 24 | Timo Glock | Marussia-Cosworth | 1:27.032 | | | 8 |
| 23 | 22 | Pedro de la Rosa | HRT-Cosworth | 1:27.555 | | | 6 |
| 24 | 23 | Narain Karthikeyan | HRT-Cosworth | 1:31.122 | | | 4 |
See below for Speedcafe.com's Spanish Grand Prix Race Guide
CLICK HERE
to download your copy of the Spanish Grand Prix Race Guide