Greg Biffle grabs pole at Darlington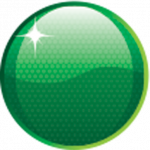 Greg Biffle has taken pole position for Saturday night's Bojangles' Southern 500 at Darlington.
Biffle, a two-time Darlington winner (2005/06) toured the 1.366-mile circuit in 27.281s (180.2557mph) to win the pole for, beating Jimmie Johnson and Kasey Kahne.
The Sprint Cup leader snagged his second Coors Light Pole Award of the season, his second at Darlington and the 11th of his career.
"This is what a race car driver looks forward to, showing up every weekend and having a really fast car to drive," said Biffle.
"They're making me look good so far.
"It was a pretty uneventful lap. The car just had a ton of grip – it stuck to the race track really, really well. I felt like I was a little bit light down in Turns 1 and 2, I should have been a little bit quicker down there, but I got a lot out of it in 3 and 4, so it was a great lap."
Johnson and Kahne ran identical speeds (179.566mph), with Johnson winning the front-row starting spot from his Hendrick Motorsports team-mate on an owner points tiebreaker.
Ryan Newman (179.461mph) qualified fourth, followed by Kyle Busch (179.448mph).
Australian Marcos Ambrose will start 28th, while Danica Patrick qualified 38th at 175.497mph for her Cup debut at Darlington, picking up approximately .75 seconds from her fastest lap in practice. The Southern 500 will be Patrick's second Cup race and her first in a Cup car with an open motor.
Darlington qualifying results
POS
CAR
DRIVER
MAKE
SPONSOR
SPEED
TIME
BEHIND
1
16
Greg Biffle
Ford
3M / O'Reilly Auto Parts
180.257
27.281
Leader
2
48
Jimmie Johnson
Chevrolet
Lowe's
179.566
27.386
-0.105
3
5
Kasey Kahne
Chevrolet
Farmers Insurance
179.566
27.386
-0.105
4
39
Ryan Newman
Chevrolet
Bass Pro Shops / Tracker Boats
179.461
27.402
-0.121
5
18
Kyle Busch
Toyota
Wrigley's Doublemint
179.448
27.404
-0.123
6
56
Martin Truex Jr.
Toyota
NAPA Auto Parts
179.317
27.424
-0.143
7
99
Carl Edwards
Ford
Ford EcoBoost
179.298
27.427
-0.146
8
11
Denny Hamlin
Toyota
FedEx Express
179.187
27.444
-0.163
9
78
Regan Smith
Chevrolet
Furniture Row / Farm American
179.141
27.451
-0.170
10
31
Jeff Burton
Chevrolet
Caterpillar
179.095
27.458
-0.177
11
1
Jamie McMurray
Chevrolet
Bass Pro Shops / Allstate
179.089
27.459
-0.178
12
24
Jeff Gordon
Chevrolet
Drive to End Hunger / AARP
179.076
27.461
-0.180
13
43
Aric Almirola
Ford
Verifone Sail
178.991
27.474
-0.193
14
27
Paul Menard
Chevrolet
Turtle Wax / Menards
178.926
27.484
-0.203
15
2
Brad Keselowski
Dodge
Miller Lite
178.822
27.500
-0.219
16
22
AJ Allmendinger
Dodge
Shell / Pennzoil-AAA
178.783
27.506
-0.225
17
14
Tony Stewart
Chevrolet
Office Depot / Mobil 1
178.724
27.515
-0.234
18
55
Mark Martin
Toyota
Aaron's Dream Machine
178.491
27.551
-0.270
19
17
Matt Kenseth
Ford
Best Buy
178.226
27.592
-0.311
20
83
Landon Cassill
Toyota
Burger King / Dr Pepper
178.090
27.613
-0.332
21
20
Joey Logano
Toyota
Dollar General
177.980
27.630
-0.349
22
47
Bobby Labonte
Toyota
Bush's Baked Beans
177.974
27.631
-0.350
23
29
Kevin Harvick
Chevrolet
Rheem
177.948
27.635
-0.354
24
88
Dale Earnhardt Jr.
Chevrolet
National Guard / Diet Mountain Dew
177.903
27.642
-0.361
25
51
Kurt Busch
Chevrolet
Phoenix Construction Services
177.845
27.651
-0.370
26
15
Clint Bowyer
Toyota
Aaron's / Alabama National Champions
177.781
27.661
-0.380
27
42
Juan Montoya
Chevrolet
Target / Kraft
177.307
27.735
-0.454
28
9
Marcos Ambrose
Ford
Stanley
176.930
27.794
-0.513
29
179
Scott Speed
Ford
Team Kyle / Koma Unwind
176.879
27.802
-0.521
30
26
Josh Wise*
Ford
Morristown Driver's Service
176.746
27.823
-0.542
31
13
Casey Mears
Ford
GEICO
176.733
27.825
-0.544
32
30
David Stremme
Toyota
Stock Car Steel and Aluminum
176.606
27.845
-0.564
33
173
Travis Kvapil
Toyota
Burger King / Dr Pepper
176.594
27.847
-0.566
34
36
Dave Blaney
Chevrolet
SealWrap.com
176.530
27.857
-0.576
35
52
Mike Skinner
Toyota
CrusaderStaffing.com
175.899
27.957
-0.676
36
38
David Gilliland
Ford
Taco Bell
175.767
27.978
-0.697
37
34
David Ragan
Ford
Front Row Motorsports
175.604
28.004
-0.723
38
10
Danica Patrick
Chevrolet
GoDaddy.com
175.497
28.021
-0.740
39
74
Cole Whitt
Chevrolet
Turn One Racing
175.497
28.021
-0.740
40
87
Joe Nemechek
Toyota
AMFMEnergy.com / Pellet & Wood Stoves
175.022
28.097
-0.816
41
93
David Reutimann+
Toyota
Tommy Baldwin Racing
174.408
28.196
-0.915
42
32
Reed Sorenson+
Ford
Southern Pride Trucking
173.724
28.307
-1.026
43
249
J.J. Yeley
Toyota
America Israel Racing / JPO Absorbents
174.848
28.125
-0.844
Did Not Qualify
44
23
Scott Riggs
Chevrolet
North Texas Pipe
174.823
28.129
-0.848
45
98
Michael McDowell
Ford
Curb Records
174.730
28.144
-0.863
46
33
Stephen Leicht
Chevrolet
Little JoesAutos.com / Link-Belt
174.662
28.155
-0.874
47
119
Mike Bliss
Toyota
Humphrey Smith Racing
174.649
28.157
-0.876