V8 SuperTourers scores title sponsor for Hampton Downs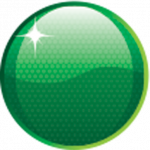 V8 SuperTourers has secured a naming-rights backer for the fourth round of the inaugural series at Hampton Downs over the Queen's Birthday weekend.
Long-time motorsport enthusiast and backer of Greg Murphy's Holden V8 SuperTourer Mike Pero has taken the title sponsorship of the event, to be known as the Mike Pero 250.
The Hampton Downs event will feature a 20 lap race on the Saturday, followed a 25 lap and a 35 lap race on the Sunday.
All 16 SuperTourers are slated to compete, while Angus Fogg and Daniel Gaunt are possible additions to the field for the event.
Pero says that he is pleased to offer the category his support for Hampton Downs.
"It's been a spectacular start for the V8 SuperTourers, with plenty of fast and hard racing and action and it is a series which has brought a lot of people back to the race tracks," said Pero.
"We'll be cheering for Greg and M3 Racing for sure, but overall we're just excited to be associated with the series and such a high-profile live television broadcast event as this and very grateful to the hard work put in by the team at TV3 to make it all happen."
Pero says that part of his naming-rights support will include the promotion of the CASPER charity (Community Action on Suicide Prevention Education & Research Awareness).
"We're also very passionate, as is Greg Murphy, about the CASPER message," he said.
"Motorsport demographics and audiences are very much the target market for the CASPER message and we will be working with TV3 and V8 SuperTourers to promote the good work of the team at CASPER."
V8 SuperTourers CEO Paul Radisich added:
"We are naturally delighted that Mike has decided to put his name to a round of our series, especially its return to Hampton Downs," he said.
"It does show that V8 SuperTourers are ticking many of the boxes when it comes to what major brands in New Zealand are looking for in their sponsorships.
"Mike is recognised as one of New Zealand's foremost marketing specialists and it is a great encouragement to us that he recognises the value in being associated with V8 SuperTourers."
The Hampton Downs event marks the final round of the Sprint series, ahead of the final three two-driver events, to be held in September (Taupo), October (Pukekohe) and November (Ruapuna).