Perkins Jr to give his father's last Bathurst car full restoration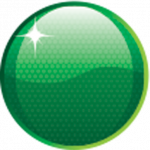 Jack Perkins may not be competing full-time in any motor racing class this year, but he is keeping busy away from the track.
The Fujitsu Racing/GRM endurance driver is in the midst of a genuine restoration of Perkins Engineering chassis PE 041 – the car that his father Larry drove in his last V8 Supercars race.
The Commodore is being restored into VY specification, as last raced by Perkins at the 2003 Bathurst 1000, alongside Steven Richards.
After a Saturday practice accident, Perkins and Richards finished a fine fourth. Perkins, then 53, hung up his helmet after that race and did not compete in another V8 Supercars race.
As a tribute to his six-time Bathurst winning father, Jack Perkins and long-time Perkins Engineering staffer Barry Abbetmeyer are rebuilding the old chassis at the team's Moorabbin workshop.
"We've got the chassis back to bare shell and we're about to get pretty serious with its restoration," Perkins Jr told Speedcafe.com.
"We've got the same engine block and the same cylinder head. We need to weld a few bars back to where they were back in 2003, so there's a few things we have to tune up.
"Perkins Engineering was able to retain ownership of a couple of cars that didn't have anything to do with our relationship with Kelly Racing. We had this old VZ that hadn't been used since 2006, and it was Dad's last Bathurst car. We thought we may as well utilise a shed full of old race car parts and put it back together."
Perkins says that the restoration will be in no way a replica – it will be the genuine deal.
"Instead of putting the original stickers on, we'e given it a genuine factory restoration," he said.
"We're stripping it right back, putting the correct roll cage bars back in and rebuilding it from the ground up.
"It's a good project and a bit of fun."
In an ideal world, Perkins would like to have the car finished before this year's Bathurst 1000 – the 50th anniversary of 'The Great Race' – but he says he is no rush.
"We're in no rush at all. Potentially, we could have it ready for Bathurst this year, being the 50th anniversary, but that might be rushing it," he said.
"We don't want to have any pressure on us. If it takes us three months, if it takes us 12 months, we're not really fussed.
"One thing for sure, though, is that we're definitely going to take it on the track when it's complete and give Dad and Richo a run in it."
PE 041 was built at the start of the 2003 season, used by Richards throughout 2003 to finish sixth in the V8 championship.
Richards started the 2004 season in the car, finishing second in the Clipsal 500. The car was handed over to Alex Davison for the final round of the year, before Davison retained the car in 2005 for his difficult debut V8 season in Autobarn colours.
Late in 2005, the chassis was sent to the United States for shaker rig testing (now banned in V8 Supercars), before returning to Australian shores and used as the team's spare chassis in 2006. The car made three more V8 starts in 2006 – debuting the Bathurst careers of Jack Perkins and Shane Price. Paul Dumbrell drove it at Surfers Paradise the following round, before Price raced it in the final round of the 2006 championship at Phillip Island.