Mark Noske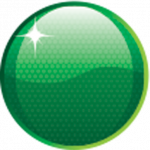 Mark Noske has packed a lot into his racing career. He was a part of the Holden Young Lions squad that included Todd Kelly, Jason Bargwanna and Greg Murphy; he's tested for one of the most famous IndyCar teams and was the first Australian to drive a Ferrari Formula One car.
It's easy to lose the man they call Nosk in the world of Australian motorsport but he's been around for a very long time and was – in his heyday – regarded as one of the most promising young drivers in the country.
He's driven for the who's who of Australian V8 supercar teams; Gibson Motorsport, Holden Young Lions, Holden Racing Team, Garry Rogers Motorsport, Stone Brothers Racing, Team Brock and Tasman Motorsport – he's even run his own team.
He is a no-fuss; get the job done driver who is highly sought after come endurance time.
Noske has always enjoyed racing, but was more interested in motor bikes and tennis, which consumed him before becoming a teenager.
"I was always interested in car racing because of dad, but I was more interested in motor bikes and tennis than actively getting involved in it," Mark Noske explained to Speedcafe.com.
"It wasn't until dad was managing (Peter) Brock's team in 1989 that I went to Bathurst for the first time.
"I was 13 or 14 and that's when the bug hit and I decided I wanted to try go-karts and get involved in motor sport."
With a dad that was involved in motor racing it was probably only a matter of time before Mark jumped into the cockpit of a car and when he did he enjoyed instant success.
"Shane Wilson, who was one of Brock's engine people, got me involved in karting and dad did a deal for Shane to prepare my car," said Noske.
"I did some class racing, in my very first Kart race I won and came second in the next taking out second place overall for the weekend and thought it was pretty easy.
"I never won any state or national titles: but I had a few podiums.
"I came third in 1995 to Jason Bright and beat Mark Webber to third in the championship; I basically raced go-karts for three years before progressing to Formula Ford.
"I then went to the US and tried to forge a career in America.
"I did Formula Ford 2000 in the US. We started the year and it was the same old story, we ran out of money. We got through seven of the 12 rounds and came home with the tail between our legs."
In 1995 Noske made his debut at Bathurst racing for Allan Moffat.
"Driving for Allan Moffat was surreal," said Noske.
"I'd met Brock in 1989 when dad was working for him, I'd met Glenn Seton in 1989 and Dick Johnson was my childhood hero, then I was 19 driving for another icon of the sport.
"Allan was really good, very patient, he knew that I was green and made me feel very comfortable.
"Unfortunately I never drove the car in the race as it packed it in after 16 laps."
Following that, after the 1996 Bathurst race a chance meeting with Jeff Grech helped direct Noske towards HRT and its Young Lion programme.
"I was at the Bathurst Leagues Club on the Sunday night after Bathurst, which is where HRT held their after party having won the race with Craig Lowndes," said Noske.
"I'd known Jeff Grech for a while when dad was involved in Group A with Larry Perkins. I went up to Hogg, put my arm around him and asked when I would get a chance to drive one of his cars.
"I was full of piss and was being a bit cheeky, he said to give him a call the next week and we'd have a chat, which of course I did.
"He was telling me that HRT was going to implement the Young Lions programme and that got my leg in the door. I went and tested and did the V8s with HRT for three years."
It was while Noske was with Holden Young Lions that he lived one of the most difficult times of his career. Teaming up with Jason Bargwanna at Bathurst in 1997, he and Bargs had put their Holden on pole and qualified fifth in the shootout, but never made the start of the race.
Bargwanna had suffered an accident in the warm-up and one of the favourites was out before the race had even begun.
"My first thoughts were that I wanted to kill Bargs," laughed Noske.
"It was tough, we'd done a lot of testing and we knew that if we got a strong result it would set us up for the future.
"We'd done well at Sandown and we were feeling confident, but unfortunately Bargs had the incident in warm up.
"The biggest problem was that Bargs was able to forge a career following that and I really needed a result to cement my reputation as a V8 driver.
"He'd done the qualifying lap but not being able to race prevented me from really being noticed, I couldn't show people what I could do."
While Noske was getting a reputation as a solid touring car driver he still had open wheeler ambitions. A meeting with Barry and Kim Green gave him the opportunity to test with one of IndyCar's coolest teams.
"I always had a passion to go to America and try my hand at IndyCars," said Noske.
"Dad and I'd met Kim and Barry Green on the Gold Coast in 1998, we met Roger Penske as well, we teed up a meeting, went to the US as part of a fact finding mission and struck up a relationship with them and one of their engineers.
"The closest I got was a test that I did with Team KOOL Green in 1999 with the view that I'd do the series in 2000 and 2001.
"I was actually given a preliminary contract from Kim Green which would see me racing Indy Lights in 2000 and IndyCars in 2001 but I had to come up with US$1.5 million, which put an end to the dream pretty quick."
Not long after this Noske got to do something that no other Australian had ever done, drive a Ferrari Formula One car.
Tony Raftis, a good friend of Noske's, had put together a Nations Cup programme driving a Ferrari, and this led to a trip to Europe and a test drive at Ferrari's Fiorano circuit in 2000.
"Tony first mooted that with me at Phillip Island that year and I initially laughed it off, I didn't believe it," said Noske.
"In September he said we were are going to Italy and that I was going to drive this Formula One car.
"We flew to England and toured around McLaren and other F1 teams, then went to Fiorano and had a seat fitting and lunch in the restaurant and the following day we turned up and jumped in the Ferrari and did eight laps."
It goes without saying that the experience was one of the greatest of Noske's life.
"It was the most amazing experience that I've ever had in my life," said Noske.
"It was (Michael) Schumacher's car, the one that he had the accident in with Villeneuve at Jerez in 1997.
"I was able to use Nicola Larini's seat and all the pedals were set up for Eddie Irvine.
"It all happened pretty quickly; the test team were there and found a window for me to run.
"I spent three hours going through all the settings on the steering wheel and did eight laps.
"They actually called me in because I was starting to drop the laps times quite considerably, then they packed up and that was it.
"Eight laps at Fiorano is something that you could only dream of."
After returning from Europe, Noske focussed on V8 Supercars. An open wheeler career might have been nice, but there was a good living to make in Australia driving V8s. By the end of his career he had driven for some of the biggest teams in the sport, including Gibson, HRT, Holden Young Lions, SBR and Tasman, with his favourite being HRT.
While he drove for other teams, Noske also had team ownership ambitions.
"We started our own team in 2003 and had backing from INXS," said Noske.
"We started the team based off the promise of funding by ICS but that didn't eventuate.
"We approached it on a race by race basis trying to get some support. It was a tough year and we wanted to continue on in 2004, but we ended up selling the team to Craig Gore."
When he looks back at his career, Noske has fond memories of Bathurst in 2009, when he was reunited with Jason Bargwanna at Tasman Motorsport
"To be honest my favourite memory was finishing sixth at Bathurst with Bargs in 2009," said Noske.
"We were so close to it being a podium but we got turned around by Jamie Whincup with only a few laps to go.
"It was the first time that Bargs and I had driven alongside one another since 1997, I wanted to get a result and we nearly achieved it.
"It was the best result I ever had and it was rewarding to have those two Tasman cars in the top six."
Having not raced for a couple of years now, Noske's time is consumed with his dad's business Noske Transport.
"I'm the Operations Manager at Noske Transport's Portland business," said Noske.
"I oversee 34 guys, 11 trucks and transport wind farm equipment.
"I've been doing that the last four years, it's challenging but I enjoy it, we are very busy.
"It doesn't give me much time for racing, but I'd like to be able to do Carrera Cup next year, or something like that.
"It's a release from work and something else to focus on, I'll just have to work out a way to fund it."
The Bargwanna accident at Bathurst in 1997 that prevented Mark Noske from driving
The Ferrari driven by Schumacher in the incident at Jerez in 1997, Noske drove this famous car.