Marcus Zukanovic to make Carrera Cup debut at Phillip Island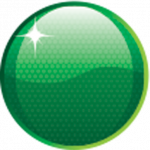 Marcus Zukanovic will make his Porsche debut next weekend, competing in the Porsche City Index Carrera Cup at Phillip Island.
The long-time Dunlop V8 Series driver will step into Peter Hill's 997 GT3 at his home Victorian circuit in a one-off drive.
Zukanovic had his first taste of the German race cars at Queensland Raceway recently, driving Tony Bates' entry. He says that once he had the taste, he wanted more.
"It's going to be exciting. It's a purpose built race car, and especially being a Porsche, it should be great fun," Zukanovic told Speedcafe.com.
"After testing the car, I thought they are an excellent car to drive, very forgiving, so as soon as the opportunity came up, I jumped at it."
Zukanovic stressed that the Porsche drive is a one-off at this stage as he wants to remain focused on his Dunlop Series drive with Greg Murphy Racing.
"It's just a one-off drive at the moment. I certainly haven't looked committed to any more rounds other than this one," he said.
"My Dunlop Series stuff is still my priority. I guess I'm using this a bit of a taste for European style race cars, so who knows where it will go.
"I guess this round worked out nicely for me, with Phillip Island being my home track. I love racing there and I seem to always do well."
Craig Baird currently leads the Porsche City Index Carrera Cup, ahead of Alex Davison and Jonny Reid.
Nineteen cars are expected to front up for the fourth round of Carrera Cup at Phillip Island.
Carrera Cup will hold three races at Phillip Island, with practice kicking off the on-track activities on Friday, May 18.