Mal Rose scores factory drive for Nurburgring 24 Hour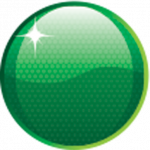 Mal Rose has secured a factory-prepared entry for next weekend's Nurburgring 24 Hour event.
Rose, who has raced in the past nine events in his ex-GRM Commodore, will drive an Aston Martin V8 Vantage, prepared by the Aston Martin Test Team based at the Nurburgring.
His co-drivers will be fellow Australian Rob Thompson, as well as Germany's Jurgen Stumpf and British driver Peter Cate.
Other Aussies competing in the classic German race include Audi driver and V8 Supercars co-driver expert Warren Luff, plus Garth Duffy, Allan Shephard and Richard Gartner who will share a E36 BMW M3.
Rose is looking forward to his new challenge.
"I am stoked to have scored a factory drive with such a prestigious team," Rose said.
"It is the first time I have driven for a factory operation, and I can't wait to tackle one of the world's best tracks again.
"The team will run four cars and debut two new GT3 cars with on V12 Zagarto and one V8 Vantage. They boast a 100 percent finishing record so there is a fair bit of pressure.
"The V8 Vantage has a 4.7 Litre V8, six-speed paddle-shift sequential gearbox, and electronic aids like ABS and traction control.
"It's a much more refined race car than the Commodore and the electronic aids make it easier to handle.
"Having already raced in a VLN 4 Hour only three weeks ago, I'm already up to speed with the other team-mates and I'm really looking forward to this new challenge."
The Nurburgring 24 Hour is regarded as the biggest endurance race in the world. Traditionally, over 200 cars have started the race, however, this year's race has been limited to 170. Next week's race will be the 40th running of the race.
The race will start on Saturday, May 19 at 4:00pm and finish on Sunday, May 20 at 4 00pm.