Long-time Mazda Motorsport manager retires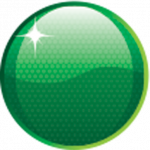 Mazda Motorsport manager Allan Horsley has announced his retirement after more than 30 years with the car maker.
Horsley, who has acted as Mazda's motorsport manager and New South Wales PR manager in recent times, is one of Australian motor sports most respected industry members.
Horsley's Mazda Motorsport career started in 1981 when he was hired as team manager of Allan Moffat Racing and launched the team's successful RX-7 touring car program.
It was only a matter of months before Horsley, Moffat and the RX-7 tasted success with a win at Surfer's Paradise in late 1981.
Three-successive Australian Endurance Championships followed for the RX-7 between 1982 and 1984 but perhaps Horsley's greatest achievement was a hat-trick of victories at the James Hardie Bathurst 12 Hour between 1992 and 1994.
Horsley also masterminded the turbo-charged RX-7 SP that Dick Johnson and John Bowe took to victory in the 1995 Eastern Creek 12 Hour.
Horsley was then instrumental in Mazda Motorsport's change in direction from circuit racing to tarmac rallying and Targa Tasmania, in particular, becoming the focus.
Between 1994 and 2012, Mazda Motorsport scored no less than 11 Targa Tasmania class wins.
Horsley's impact on Mazda Australia has also been felt beyond motorsport, also playing a key role in Mazda's Public Relations team.
Mazda Australia managing director, Doug Dickson worked closely with Horsley for over 30 years and is well-positioned to offer his assessment.
"Allan's passion for fast cars and motorsports promotion was always going to be of great benefit to Mazda and so the last three decades have proved," Dickson said.
"His ability to overcome challenges and deliver giant-killing victories has played a huge role in putting Mazda Motorsport and our brand on the map.
"His contribution to our motorsports program and our Public Relations efforts over such a long period are to be applauded and on behalf of Mazda Australia I'd like to extend my sincere gratitude to Allan and wish him all the very best in his retirement."
After such a long and successful career, Horsley is looking forward to the future.
"I've thoroughly enjoyed my time with Mazda and I'm grateful for the opportunity to work with so many great people across both motorsport and Public Relations," he said.
"I'm sure that many of these relationships will continue and with a lifetime of motorsport in the blood, I'm sure I won't be losing my interest in cars any time soon."